Alibaba's financial arm makes foray into Southeast Asia | Insurance Business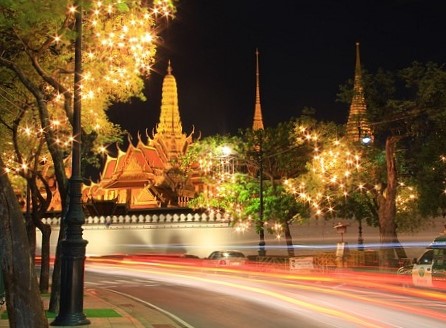 Lucy Hook
The online finance arm of Alibaba, Ant Financial, is focusing its expansion plans on Asia before it looks globally, a senior executive has said.
Ant Financial, the world's biggest financial technology company and the firm behind payment giant Alipay, is to focus on Asia – for now – a senior official has said.
Speaking at an event to mark Ant's new deal with Thai payment firm Ascend, senior vice president Douglas Feagin said the company will offer its insurance and investment management products outside of China,
Reuters
reports.
Ant's investment in Ascend is its first significant foray into foreign payments in Asia since its partnership last year with India's PayTM, which raised over US$500 million in a round led by Alibaba in September.
Alipay, which is China's largest online payments and money transfer system with over 450 million active users, has been battling with its local rival Tenpay in China.
Its competitor has also been targeting thousands of overseas retailers, particularly in Asia, as part of a concerted global push.
Now, Ant plans to replicate the Alipay model in Thailand, with a goal of reaching more than half of the country's internet users in five years, it said.
"We are leading first with payments and related services but we may very well offer other products and services market by market," Feagin said.
Forty million of Alipay's users are outside China, plus another 150 million when users of its PayTM tie-up are included, the report said.
Last month Ant expanded its mobile payment app service into the US market, targeting Chinese consumers traveling abroad.
And in a sign of the ongoing tussle between the two companies, both Alipay and Tenpay secured licenses to operate their mobile payments services in Hong Kong in August.
In its latest foray into Southeast Asia, both Ascend and Ant Financial are counting on the huge number of people without bank accounts in the region to use their payment and lending services.
In Southeast Asia, almost 370 million people do not have a bank account and rely on cash on a day-to-day basis, Ascend Group CEO Punnamas Vichitkulwongsa said.
Related stories:
UnionPay to clamp down on insurance products
Alibaba's financial arm prioritizes growth over IPO