Allianz gives response to coal industry support report | Insurance Business Asia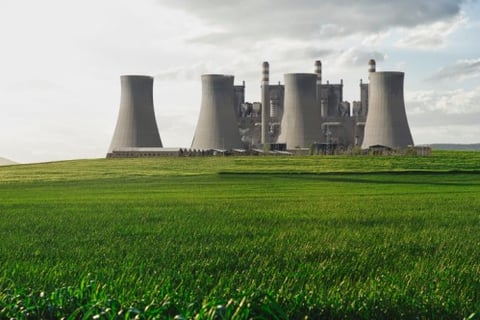 Insurance giant Allianz has responded to a report in which a number of European insurers were criticised for having collectively invested billions in Polish coal companies.
More than €1.3 billion has been pumped into Polish coal by European insurers since 2013, and at least 21 contracts underwriting existing operations and new developments have been signed, The Unfriend Coal campaign revealed in a report last week.
European insurers' support of coal companies was described as "undermining international efforts to combat climate change and causing thousands of early deaths a year across the continent," by the group, who called Poland's coal industry "the most polluting in Europe."
According to the report, Allianz, the world's second biggest insurer, is leading a consortium underwriting the biggest coal power plant under construction in Europe – an 1800MW expansion at Opole due to start operating in 2019. That consortium includes Generali, Munich Re's subsidiary Ergo Hestia, and Polish insurer PZU.
In response to the report, Allianz Group told Insurance Business that its own approach to assessing risk was more effective than implementing policies to boycott entire sectors.
"In our insurance business, ESG risk assessments are an important component of the evaluation of transactions with our large customers," the company said in a statement.
"Since 2015, Allianz has been systematically assessing the environmental, social and governance (ESG) risks for all transactions in sensitive sectors and countries. We are convinced that our holistic ESG approach is meeting the needs of complex risk assessment processes even better than a sector exclusion. It is part of our daily business not to insure clients who dismatch [sic] our financial and non-financial risk criteria."
The company said that as one of the world's largest institutional insurers and investors, it is implementing a "long-term corporate responsibility strategy" in its core business on a global scale.
"We support the transition to a low-carbon economy and accompany our clients on their way towards establishing climate friendly business models and energy supplies," Allianz Group said.
"Allianz sees itself as a partner supporting our customers on a journey to a low-carbon economy, for example by providing them with our technical expertise. That's why we will continue to insure utilities and mining companies when they show an adequate sustainability performance or suitable risk mitigation strategies."
In 2016, the firm divested its equity capital from coal-based companies and sold shares, which it said equated to €225 million (SGD$366 million) and had a run-off of €3.9 billion (SGD$6.34 billion) in fixed income from coal-based business models.
It added: "For our third-party asset management, our asset managers AllianzGI and PIMCO also meet ESG criteria, and follow the requirements and values of their customers. We assess our ESG standards on a regular basis and take into consideration new technological standards, as well as expectations of the political climate and NGOs."

Related stories:
AXA moves on from oil pipeline coverage, divests from fossil fuels
Disclose your climate risks, Vanguard advises companies