Allianz gives verdict on shipping insurance sector | Insurance Business Asia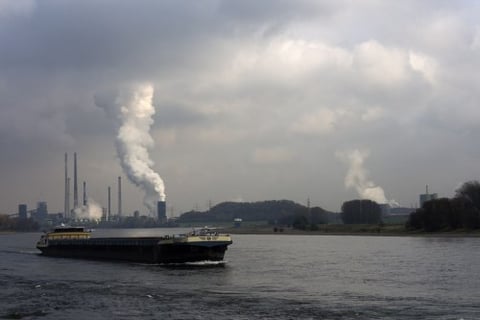 In its annual Safety & Shipping Review 2017,
Allianz
reported that while it has seen fewer shipping losses, there are still a number of "interconnected risks" that could threaten the space.
The report, prepared by Allianz Global Corporate & Specialty SE (
AGCS
), found that large shipping losses have declined by 50% over the past decade, suggested to be the result of shipowners' efforts in recent years to create a more robust safety environment.
In 2016, there were 85 total losses reported across the shipping world, down 16% compared to 2015, the report noted. Preliminary figures also show that last year set safety records with the lowest number of losses in the past decade. The number of shipping incidents also declined year-over-year by 4%.
Despite the encouraging figures, Allianz believes that the shipping and insurance industries must still be prepared for factors such as tighter regulations, cost-cutting measures, and the overreliance on technology.
"While the long-term downward loss trend is encouraging, there can be no room for complacency," commented AGCS Hull & Marine Liabilities global product leader Baptiste Ossena. "The shipping sector is being buffeted by a number of interconnected risks at a time of inherent economic challenges."
"A 'perfect storm' of increasing regulatory pressure combined with narrowing margins and new risks is gathering," explained Ossena.
A number of regulations currently enforced could put more pressure on shipowners, the company suggests. For instance, environmental scrutiny is increasing, with record fines for vessel pollution. The cost of complying with new ballast water management rules could also have a severe impact on shippers, along with the increase in political risk in areas such as Yemen and the South China Sea.
Allianz also suggests that shipowners who take cost savings approaches on their maintenance budgets, training and crewing levels could also see a loss in activity. AGCS additionally pointed out that negligence and/or poor maintenance is one of the top causes of liability loss in the shipping sector.
"Crew negligence and inadequate vessel maintenance are two potential areas of increasing risk, particularly if shipowners opt to recruit crew with less experience and training, or choose to stretch maintenance work to the longest possible intervals in order to save money," said AGCS Marine Claims global head Duncan Southcott.
The company also recognized the role technology plays in potentially reducing risk – things like electronic navigational tools as well as shore-based monitoring of machinery crew welfare can certainly help keep a ship safe, but could expose shipowners to other problems.
Cyberattacks on the shipping industry are relatively unheard of, but the risk that one could happen still looms.
"The shipping sector doesn't have a particularly heightened risk awareness when it comes to cyber. As no major incident due to a cyberattack has taken place yet, many in the industry are still complacent about the risks," commented AGCS Marine Risk Consulting head Captain Rahul Khanna.
The overreliance on technology has also been outlined as a possible risk that could lead to losses.
"Crews and officers must understand the shortcomings and limitations of technology," said Khanna. "Sometimes replacing common sense decisions with digital inferences is not such a good idea."
Related stories:
Marine insurers remind industry of new sulphur emission rules
Samsung Fire & Marine Insurance takes on water