Allianz Global Corporate & Specialty opens new branch office in South Korea | Insurance Business Asia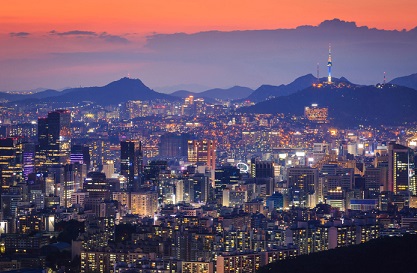 Allianz
Global and Corporate Specialty (
AGCS
) has opened a new office in South Korea, to serve its global corporate clients.
AGCS claims to be the first foreign-owned general insurer in almost a decade to be granted approval to open a branch in the country. South Korea is the world's 11th largest economy and the fourth largest in Asia.
By opening the South Korean branch, AGCS brings its total number of Asian offices to eight, including Singapore, Hong Kong, Japan, China, India, Brunei, and Myanmar. The company has been active in South Korea for several years providing reinsurance capacity for domestic insurers.
In 2016, the insurer's business in Asia contributed 5% to its overall global premium income of €7.6 billion. The new branch also means AGCS is present in 31 countries, including all of the top 10 insurance markets.
Noh Chang Tae will take up the role of CEO for AGCS South Korea. He has close to 25 years' experience in the industry, and was previously part of the management team at AGCS Singapore.
Carsten Scheffel, AGCS board member and chief regions and markets officer for Asia, said: "The local office in Seoul will allow us to serve both local South Korean and global companies with South Korean interests much more efficiently. Already, more than 11% of our global clients have operations in South Korea protected under our international insurance programs."
AGCS estimated that the Asian general insurance market contributes around 30% of global market premiums, and the insurer forecasts this to grow by around 5% each year.
South Korea's numerous infrastructure projects such as railways, ports, and subway lines have huge environmental liabilities that require tailored insurance solutions with significant capacity, which AGCS sees as a significant opportunity.
Related stories:
General insurance giant expands into new East Asian market
Insurer to initiate boardroom shakeup
Insurance powerhouse seeks to regain lost ground in Asia