Allianz Malaysia sets up mobile claims office for flood-hit areas | Insurance Business Asia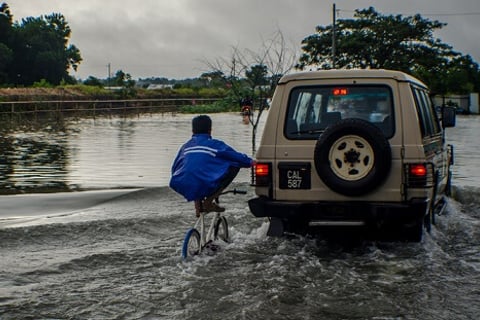 Allianz
General Insurance Malaysia has set up its "Claims Caravan", a mobile office that will head to flood-hit areas to help deliver insurance services faster to those in need.
All throughout the monsoon season, the caravan will rotate amongst the flood-prone areas in Kelantan, Pahang, Johor, Malacca, Negeri Sembilan, Selangor and Kuala Lumpur, spending at least one day in each location to assist Allianz General Householder and Houseowner policyholders that have been affected by flooding.
Last year, Allianz deployed the caravan to Kemaman, Kuala Terengganu, Kota Bharu, Kuantan, and Temerloh for a month. It was able to process 5,000 claims, and it aims to achieve more this year.
"Floods during the Monsoon season are no longer a surprise to Malaysians," said Jayapragash Amblavanar, Allianz Malaysia's Head of Claims. "It's about being prepared for it. Last year, our Claims Caravan made a huge difference to our customers in the East Coast. And this time, the caravan will be deployed in three regions, ready to expedite the claims approval and payment process to help more Malaysians rebuild their lives."
Policyholders can simply walk in whenever the caravan is in town to fill in a claims form. An adjuster will survey the property within 24 hours. The policyholders will also receive a waterproof flood survival kit, containing essentials such as blankets, first aid supplies, and an emergency light.
Related stories:
Malaysian life insurers launch structured internship program
Allianz may re-enter Korean corporate insurance market
Allianz Malaysia streamlines insurance claims system