Allianz Malaysia to provide cover for solar energy projects | Insurance Business Asia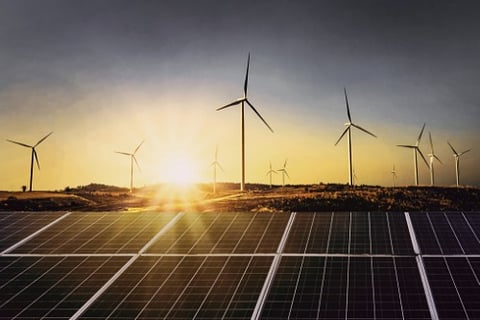 Allianz General Insurance Company (Malaysia) has partnered with renewable energy project specialist Cenergi SEA to provide insurance protection for the latter's solar photovoltaic (PV) systems.
The local arm of the Germany-based insurance giant signed a memorandum of understanding with Cenergi and Sterling Insurance Brokers, as part of a bid to promote solar energy as a more viable energy source, according to a report by Malaysian state-owned media Bernama.
"As part of the collaboration, Allianz General will offer Cenergi its Erection All Risks insurance scheme and Allianz Property All Risks cover for the construction and operation of a solar PV system. The collaboration will encompass the protection of a planned solar PV system that will collectively generate 50 megawatts of power," the company said in a statement.
The partnership will also involve Cenergi promoting Allianz General's other commercial property insurance products as well as other specialised solutions to its partners and clients.
"There is no better time to invest in the future than now and by providing protection for local solar PV industry players and filling in the protection gaps where they matter the most – during construction and operations," said Zakri Khir, CEO of Allianz General Insurance Malaysia. "We always hope to further reinforce and encourage the adoption of renewable energy in Malaysia.
"As an insurer equipped with the expertise and capabilities to underwrite such businesses, we are all in to provide comprehensive, perceptive and customer-centric protection for our customers."
Amid climate change and increased scrutiny on fossil fuels, the Malaysian government is targeting a larger proportion of renewable energy to meet the country's needs. From its current level of 6%, it plans to gain 25% of its energy from greener sources by 2025, with solar energy as one of the top sources.