Allianz sees cyber insurance as 'fire insurance of the 21st century' | Insurance Business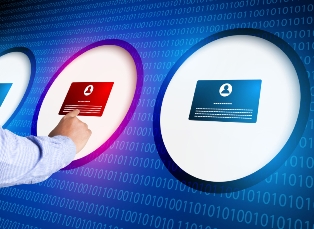 An executive of global insurer Allianz lamented the low level of cyber insurance among businesses in Europe, comparing cyber to the "fire insurance of the 21st century" in its importance.
Christopher Lohmann, regional head Central and Eastern Europe at Allianz Global Corporate & Speciality (AGCS), spoke at a product launch aimed at small- and medium-sized manufacturers and revealed that less than one in ten firms in Europe have purchased a cyber insurance policy.
However, greater awareness among companies and new regulations, such as Germany's new IT security law enacted last year, which required over 2,000 providers to report serious breaches, will help drive up demand.
"There are many reasons to believe that cyber insurance will evolve into the fire insurance of the 21st century," he said, adding a robust IT system and data security are critical to businesses and their reputations.
Germany, with its numerous manufacturing businesses, is a prime target for hackers, and the number of cyber attacks is rising, according to the government's IT security report.
Around 40% of German companies were targeted by cyber crime over the past two years, according to a study by consultancy
KPMG
in 2015, an increase of 50% since 2013. Small and medium manufacturers form the backbone of the German economy but they are quite vulnerable to cyber attacks due to the lack of big budget for IT.
A German steel mill was hit by a cyber attack in 2011, suffering massive damage. In April, a nuclear power plant's systems was infected by computer viruses.
Peter Grass from the German Association of Insurers expects cyber insurance to be a common fixture for all companies whose businesses depend on IT.
"The development is relatively rapid - also because the public and politics are becoming ever more aware that this can be an economic problem," he said.
Related stories:
Aviation sector faces over 1,000 hacking attempts monthly
Cyber criminals steal US$10m from Ukranian bank
Security firm warns of heightened cyber attacks as Olympics approach