Allied World Asia-Pacific strengthens casualty team | Insurance Business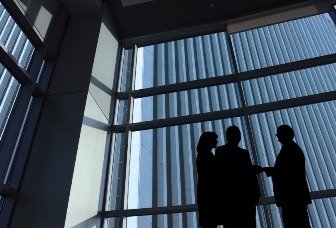 The Asia-Pacific division of
Allied World
Assurance Company has made two appointments to its general casualty business. Daphne Boon will assume the position of vice president, head of general casualty (Asia), while Christie Huang Shuying will be assistant vice president.
Boon joins the company from
AIG
, after a 10-year stint, most recently as head of the casualty department. She managed one of the largest casualty portfolios in Singapore, with additional responsibilities for Indonesia. She has a degree in business, specializing in actuarial science.
Meanwhile, Huang also joins from AIG, where she worked for eight years. She began as an underwriter before becoming a casualty underwriting manager. She graduated from RMIT University with a degree in business management.
Jota Shohtoku, senior vice president, head of general casualty (Asia-Pacific), said: "These appointments demonstrate Allied World's continued ability to attract and grow talent and are another positive step forward in building our regional casualty portfolio. Both Daphne and Christie will be based in our Singapore office and bring extensive knowledge of the Singapore market, adding breadth to Allied World's regional casualty expertise across both South and North Asia."
Related stories:
Allied World Asia-Pacific announces new country head for Malaysia
ArgoGlobal acquires renewal rights to Allied World's Asia marine hull business
China's property and casualty growth seen to slow down