AM Best places Hanhwa General's rating under review | Insurance Business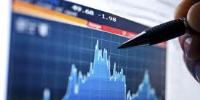 Ratings agency AM Best has placed under review with developing implications the B++ financial strength and bbb issuer credit ratings of South Korean firm Hanwha General Insurance Company Limited.
The ratings agency's action followed Hanwha Life Insurance Co., announcement on June 3 that it will buy 17.93% of Hanwha General's outstanding shares that are owned by Hanwha Corporation's affiliates. Hanwha Life currently owns 34.29% of Hanwha General's shares, and after the transaction, it will increase to 52.22%.
The "under review" status is due to AM Best's uncertainty regarding Hanwha Life's credit profile and the plans and roles that Hanwha General will assume in the insurance group's structure.
AM Best expects that Hanhwa General's "under review" status will be removed after the ratings agency completes its discussion with the insurer's management. Any actual or expected changes to Hanhwa General's financial profile will be included in the assessment. Also, AM Best will factor in Hanhwa Life's credit profile in its final rating.
RELATED LINKS:
Fitch affirms TPG's "A" IDR; outlook stable
Chinese insurers turn to high-risk investments for higher revenues, Fitch