AM Best revises outlooks for Lloyd's and several of its syndicates | Insurance Business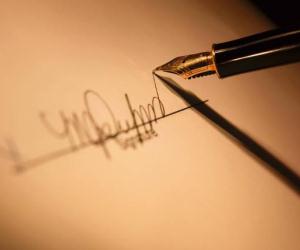 Ratings agency AM Best has revised the outlooks of Lloyd's (United Kingdom) and Lloyd's Insurance Company (China) from stable to positive, as well as affirmed the financial strength rating (FSR) of A (Excellent) and the issuer credit ratings (ICR) of "a+".
Additionally, Society of Lloyd's (the Society) (United Kingdom) has had its outlook revised from stable to positive. It also received an ICR of "a".
The new ratings are attributed to Lloyd's "strong and stable risk-adjusted capitalisation, excellent business profile and recent strong underwriting performance." The outlooks reflect AM Best's view that any short-term rating upgrades are unlikely, due to Lloyd's competitive position and potential financial performance in an increasingly difficult operating environment.
Lloyds' exposure of central resources to insolvent members has decreased dramatically over the past ten years and is now quite low. The company's financial flexibility is still good, enhanced by the diversity of its capital providers, among which are corporate and non-corporate investors.
In recent years, operating performance has been good, with strong technical performance as shown by a 91% average five-year combined ratio (2011-2015). Prospective performance is forecasted to be weaker than in the recent past because of deterioration in premium rates and assuming average catastrophe experience, as well as a lower level of reserve releases.
Lloyd's enjoys an excellent position in the global insurance and reinsurance markets. The size of its market and unique capital structure allow syndicates to compete on equal footing with large international insurance groups using the famous Lloyd's brand.
The following Lloyd's syndicates have had their outlooks revised from positive to stable, and an FSR of A (Excellent) and the ICRs of "a+" were affirmed:
Lloyd's Syndicate 33, managed by Hiscox Syndicates Limited
Lloyd's Syndicate 2623, managed by Beazley Furlonge Limited
Lloyd's Syndicate 623, managed by Beazley Furlonge Limited
Lloyd's Syndicate 3623, managed by Beazley Furlonge Limited
Lloyd's Syndicate 3622, managed by Beazley Furlonge Limited
Lloyd's Syndicate 2010, managed by Cathedral Underwriting Limited
Lloyd's Syndicate 1225, managed by AEGIS Managing Agency Limited
Lloyd's Syndicate 510, managed by Tokio Marine Kiln Syndicates Limited
Lloyd's Syndicate 2003, managed by Catlin Underwriting Agencies Limited
Lloyd's Syndicate 3000, managed by Markel Syndicate Management Limited
Meanwhile, Lloyd's Syndicate 2001, managed by MS Amlin Underwriting Ltd, was not affected by any ratings changes, as it is currently rated above the Lloyd's market level. Its FSR of A+ (Superior) and ICR of "aa-" are still under review with developing implications.
RELATED LINKS:
Lloyd's makes appointments for Greater China markets
Malaysia's takaful sector outstripping the Middle East's, says AM Best
Dongbu Insurance Co.'s ratings affirmed by AM Best