Anbang closes Waldorf Astoria for renovation | Insurance Business Asia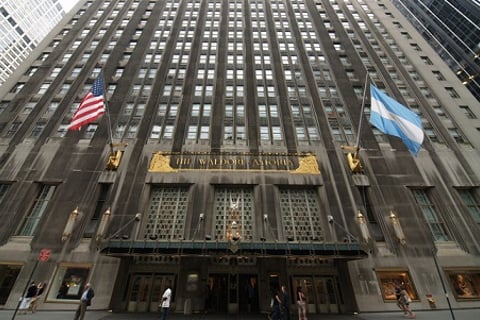 One of the world's most famous luxury hotels, the Waldorf Astoria, will be shutting its doors temporarily to undergo renovation, amidst fears that it may lose some of its iconic appeal.
The Manhattan hotel, currently owned by Chinese insurance group Anbang, opened in 1931 with over 1,400 rooms. It has hosted numerous world leaders, movie stars, business tycoons, and other powerful figures for over 85 years.
In response, Anbang has announced that it will be shutting down the hotel indefinitely, beginning Wednesday, so major renovation work can take place.
Anbang bought the hotel in 2014 from the Hilton hotel group at a price tag of US$1.95 billion.
While the insurer has yet to announce a renovation design plan, it is expected to convert a significant amount of space into luxury apartments and boutique stores, resulting in less hotel space.
The building's façade, which was declared an official landmark in 1993 along with the Empire State Building and Brooklyn Bridge, will remain intact.
However, the interior is not included in the protection afforded to an official landmark. Despite Anbang's promise to consult architecture preservation experts, there are concerns that several iconic spots, such as the four-storey grand ballroom and the sprawling mosaic by French artist Louis Rigal adorning the entrance, will be lost forever.
Japanese and Chinese insurers emerge as major players in M&A arena