Andy Lau may lose almost US$13m in income due to accident | Insurance Business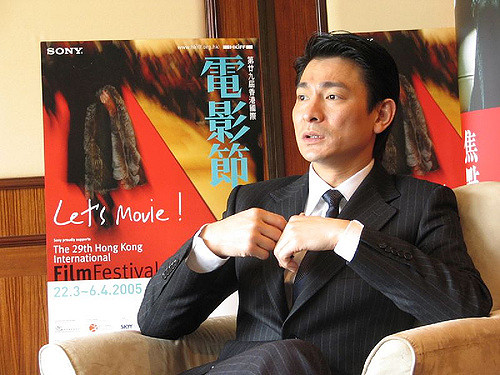 Image by: Pete Yeung, Flickr
Hong Kong entertainment superstar Andy Lau could lose HKD100 million (US$12.9 million) in potential income after an accident during filming, despite insurance coverage. He had earlier announced that he would take 11 months off to recover from his injuries.
According to a report by
Ming Pao Daily News
, Lau, who is one of the most prolific actors and singers in Hong Kong showbusiness, could lose at least HKD100 million in income as he will not be able to meet previous commitments, such as movies, commercials, and concerts. These include 20 year-end shows to be held at the Hong Kong Coliseum.
Other projects he had lined up included "Cold War III", a thriller about the Hong Kong chief executive election with Aaron Kwok as lead actor, and a still unnamed fantasy movie starring Gong Li.
Want the latest insurance industry news first? Sign up for our completely free newsletter service now.
A report by
Apple Daily
said that 55-year-old Lau sustained several pelvic fractures after falling off a horse during a commercial shoot in Thailand for Tao Ti, a tea brand he has worked with for 17 years.
The brand purchases insurance for him for every commercial shoot, and for this particular incident, he was insured for up to US$50 million said the report.
Under doctor's orders, Lau is expected to stay at the Hong Kong Sanatorium & Hospital for six to eight weeks, followed by a lengthy period of rehabilitation. A two-month stay at the hospital is estimated to cost around HKD900,000 (US$116,000). Add to that consultation fees and other expenses, and Lau's medical bill could reach HKD3 million (US$387,000), which is just a fraction of the sum insured.
Related stories:
Lloyd's could have to pay out $50 million for Carrie Fisher's death
Hong Kong voluntary health cover to come with tax breaks
Hong Kong financial planner banned for forgery