Aon CEO confirms pay cuts for bosses, directors, and majority of staff | Insurance Business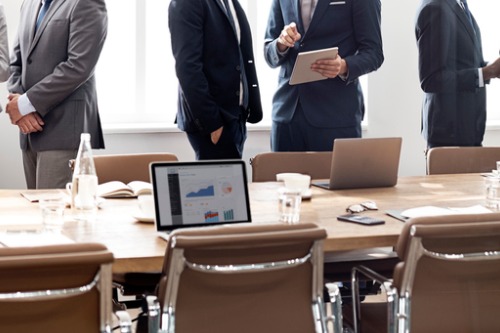 Aon chief executive Greg Case, in a message to colleagues on Monday, asked for company-wide backing by way of temporary pay cuts.
Case's statement, which was included in a Form 8-K filing with the US Securities and Exchange Commission, outlined that the broking giant has already "substantially" curtailed spending on contractors and third-party vendors as well as paused its stock buyback plan to set aside funds.
Now Aon is asking its business services team to take further steps, with the goal of reducing all discretionary expense not related to client service, as part of what the CEO called a "monumental" effort across the company.
However, the abovementioned initiatives aren't considered sufficient enough on their own, and here's where the reduced salaries come in.
"As we assess the economic risks on the horizon, we do not believe that these actions alone are enough to provide the operational flexibility we may require," stated Case. "That's why we are also asking colleagues across the firm to support us during this time with temporary compensation reductions.
"Our Named Executive Officers (NEOs), including me, Christa Davies, Eric Andersen, John Bruno, and Tony Goland, as well as our board of directors, will reduce salaries by 50%."
As for employee compensation, not everyone will take a hit.
"We have worked with local leaders around the world to determine the most equitable way to apply a temporary salary reduction to our broader colleague base and have developed a tailored approach based on a set of criteria, including the cost-of-living," said the Aon boss.
"Based on that analysis, we have set a floor in each country. This means that approximately 30% of our colleagues will see no reduction. We are working with local leaders and planning for the remaining 70% of our colleagues to take a reduction of approximately 20% of salary, which will be implemented in accordance with local practices."
According to Case, the objective is for everyone to emerge from the coronavirus crisis in as good a place as possible. The changes will begin to take effect come May.
Meanwhile, it's been announced that dividend payments will not be suspended at this time.
"It's important to note that we intend to preserve our dividend," asserted the chief executive. "Paying a regular dividend is consistent with maintaining an investment grade rating and fundamental to accessing the capital markets."