APAC insurers focusing more on portfolio resilience – BlackRock study | Insurance Business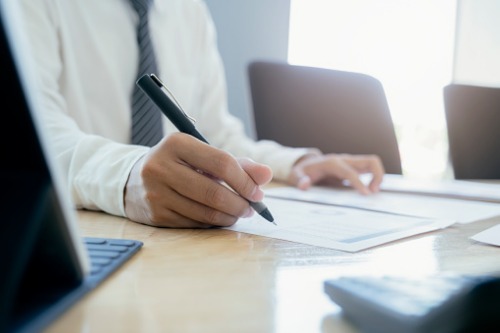 Insurers in Asia-Pacific remain positive about the short-term investment outlook but are shoring up their portfolios' resilience, according to research by BlackRock.
The study by the global asset management firm said that the region's insurers do not see a global recession coming before 2022. But despite their optimistic economic outlook, the insurers' allocation to risk has been tempered slightly, relative to 2018, partly due to an evolving regulatory landscape.
"As a result, we have observed insurance companies diversifying their asset mix to build resilience into their portfolios," BlackRock said in a statement. "Seeking uncorrelated investment in private markets and in fixed income portfolios look to be the two most popular strategies for adding resilience."
Titled 'Re-engineering for resilience', the study is BlackRock's eighth annual global survey of 360 senior insurance executives, representing US$16 trillion of industry assets. It found that almost eight in 10 (78%) of insurers surveyed are positive about the current investment outlook and the majority (56%) are not expecting a recession before 2022.
However, the survey highlighted increased caution and a desire to strengthen portfolio resilience through greater diversification. This has led to continued interest in less correlated private market opportunities, with 60% of respondents planning to increase allocations to the asset class in the next three years.
Read more: Insurers: revisit your strategic asset allocation
According to the study, the need to balance resilience with returns signals a more holistic approach to asset allocation and portfolio construction. A large majority (83%) of insurers agree that it is still possible to generate alpha in fixed income, primarily through interest rate, credit, and liquidity risk exposures, but are doing so with a greater emphasis on resilience.
Meanwhile, two-thirds of insurers surveyed (67%) also say they are seeking to integrate sustainability considerations into their investment process, and more than half (58%) of respondents have made enhancements to their ESG policy compared to a year ago.
"Overall sentiment remains positive among Asia-Pacific insurers suggesting they are positioned appropriately despite increasingly lower rates and higher volatility," said Kimberly Kim, head of BlackRock's financial institutions group for Asia-Pacific. "On the other hand, we do see greater caution and growing recognition of the importance of holistic portfolio construction, and a continued shift into less correlated private markets."
"On average, global insurers expect to increase their private market allocations as a proportion of their total portfolio from 6.6% to 8.5% over the next three years. This trend is even more pronounced in Asia, with a clear preference for income generating private market assets," she added.