Arch Re opens underwriting firm in Dubai | Insurance Business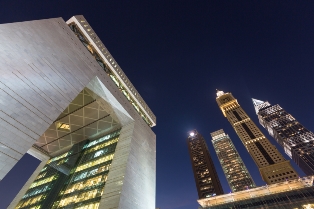 Arch Reinsurance Ltd. (Arch Re) has formed Arch Underwriters Gulf Limited (AUGL), which will be based in Dubai, UAE, pending final regulatory approval. The new firm will supplement Arch Re's existing entity in the market, Gulf Reinsurance Limited (Gulf Re).
AUGL's office will be located in the Dubai International Financial Center, a major global financial hub.
"When we stepped back and considered the best value proposition to Gulf Re's GCC clients, it made sense to provide Arch Re's A+ rated balance sheet directly to our cedants, given Arch Re's 100% ownership of Gulf Re," said Shankar Majrekar, AUGL's senior executive officer.
AUGL stands to benefit from Gulf Re's underwriting team, which has extensive local knowledge and experience. The Gulf Re team will continue to serve all its clients in the same manner as before, while AUGL will aim to maintain and build on existing client relationships.
AXIS expands accident and health insurance team in Dubai