Around half of wealthy Asians have no retirement plan, survey reveals | Insurance Business Asia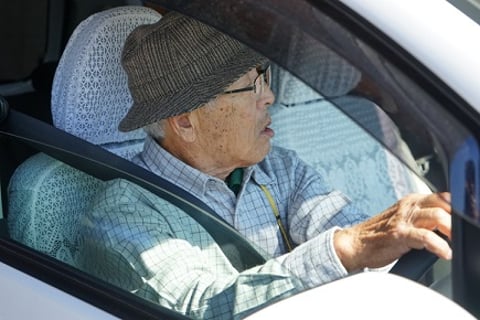 Close to half of Asia's wealthy individuals lack a concrete retirement plan, a survey by high net worth insurer Transamerica Life (Bermuda) and wealth management intelligence firm Asian Private Banker has revealed.
Uncertainty is also common among those who have planned for retirement, with 73% saying they are not confident or are only somewhat confident about their plans.
The survey enlisted 456 financial professionals and clients, including relationship managers, wealth managers, independent asset managers, and brokers in Singapore and Hong Kong and found that individuals with at least US$1 million in investable assets are considered high net worth (HNW), while those with over US$30 million are considered ultra high net worth (UHNW).
Savings were the most popular source of retirement funds at 65%, followed by investments at 47%, and provident funds at 17%.
Life insurance is also a considered a popular tool in achieving financial security, with three out of five HNW and UHNW individuals saying that they were interested in buying life insurance for retirement purposes. High coverage amount was the most important factor according to 73% of respondents, followed by regular payouts (64%) and death benefits (45%).
While many wealthy individuals in Asia believe that planning for retirement is important, they do not see it as an immediate priority. Many only realise its importance following a major event such as a death or serious illness in the family. The birth of a child, succession planning, and business difficulties are other common "trigger events" which serve as wake-up calls to individuals.
The report added that there is still much room left for life insurance to grow, with 68% of relationship managers surveyed saying they offered retirement-focused life insurance products to just 10% of clients. Over 70% of relationship managers and clients think that the popularity of life insurance is set to increase or at least remain the same in the next two to three years and the most common products are life, term life, and universal life insurance policies, with the last being the most popular, making up 77% of policies sold.
"Over the last few years, HNW and UHNW individuals have grown to appreciate the value of life insurance as a low to moderate risk wealth tool that can deliver protection and potential returns," commented Marc Lieberman, president and CEO of Transamerica Life Bermuda.
"This is closely linked to the benefits that life insurance policies can offer, such as asset diversification, potential for additional leverage and long-term cash value that is accessible when needed."
Related stories:
Insurer announces cyber cover for ultra-rich in the US
Insurance industry's attempts to attract millennials 'woeful' - exec
Insurance among preferred investments of China's multimillionaires