Arthur J. Gallagher shares strong Q3 performance | Insurance Business Asia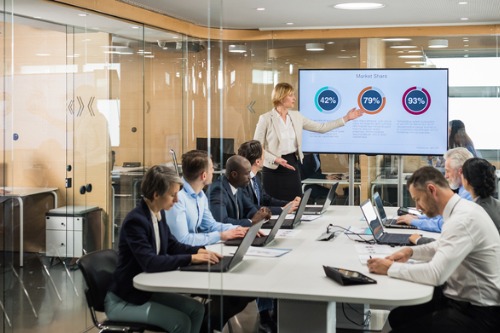 Now, well over seven months into the COVID-19 pandemic, the impact the crisis is having on the insurance industry is reflected in the balance sheets of insurance businesses across the world. Now, the results are in for global insurance brokerage and risk management giant Arthur J Gallagher (AJG) as it has reported its finances for the quarter ended September 30, 2020.
AJG earned adjusted net income of US$255.6 million (approx. SG$347.97 million) up from US$182.9 million (approx. SG$249 million) in Q3 2019 with diluted net earnings per share of US$1.30 (approx. SG$1.77), up from US$0.94 (approx. SG$1.28) in Q3 2019. The brokerage reported an adjusted net income for 2020 of US$822.9 million (approx. SG$1,120.3 million) for the first nine months of 2020, up from US$647.9 million (approx. SG$882.05 million) in the same period last year.
"We delivered another very strong quarter," said J. Patrick Gallagher, Jr., chairman, president and CEO. "Our combined brokerage and risk management revenues grew in the third quarter - both organically and through M&A - and our expense control efforts delivered excellent growth in EBITDAC and net earnings. I believe these results demonstrate the resiliency of our business, the flexibility of our operating model and our unwavering culture."
Gallagher Jr noted that third quarter P&C rates increased nearly 7% globally, which mostly offset exposure declines and that business activity is gradually increasing while unemployment levels are improving, which implies that the businesses owned by the clients of AJG are holding up during the pandemic. New arising risk management claims rebounded from the Q2 lows, he said, and, as businesses continue to open, AJG is seeing slow but steady improvement.
Assessing the impact of COVID-19 on the business, AJG noted that in its property/casualty brokerage operations, during Q3 2020, its customer retention and new business generation both remained at pre-pandemic levels, while non-recurring business was lower than pre-pandemic levels, and renewal exposure units showed some decline. Premium rates across most geographies and lines of coverage have continued to increase, the business noted, effectively mitigating exposure unit declines, while net positive mid-term policy modifications were slightly lower.
"After a short lull in activity during 2020, our merger and acquisition pipeline continues to grow and it feels like it could be a more active finish to the year," Gallagher Jr said. "Our team continues to execute at the highest levels - delivering the very best insurance brokerage, consulting and risk management services to our customers."
AJG noted that thus far in Q4, property/casualty customer exposure unit renewals showed improvement compared to the lows seen in April and May, and slightly improved over August and September, as customers' businesses continued to recover. Full policy cancellations have remained similar to pre-pandemic levels, it noted, and AJG continues to see property/casualty premium rates move higher overall which may partially, or fully, offset future declines in exposure units, if any.
Of its nearly 1,000 office locations, around 350 are currently open but most are operating at reduced capacity with the vast majority of the AJG's employees continuing to work remotely some or all of their working week.