Asia Pac insurance M&As set to continue | Insurance Business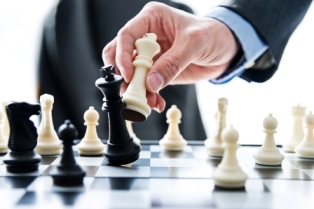 Mergers and acquisitions in the insurance industry are set to continue, according to global expert MergerMarket.
In their latest M&A trend report, the global advisory firm noted that deals have held pace over the first half of the year with 32 deals US$8.049bn across Asia Pacific, compared with 23 deals worth of US$8.074bn in the first half of 2015.
"This shows that there were more smaller deals value comparing to 2015, although the amount of the deals were higher," Deviana Chuo, head of FIG sector at Mergermarket told
Insurance Business.
"We think that the trend will still continue, the deal value could be decreased comparing to previous years."
Chuo noted that the trend of insurance M&As will continue as more businesses push their footprint into emerging markets.
"There will be more insurance M&A in the future, as the insurance companies still need to expand its business coverage," Chuo said.
"The insurance penetration, mainly in emerging countries are still low, so it will be good opportunities for the global companies.
"Besides, insurance companies also need to develop its business model, beyond the traditional way of growth. Insurance companies itself could expand or acquire fintech businesses, in order to upgrade digitalisation and IT support system."
Chou also said that the prevalence of bancassurance deals across the region is also a trend to watch.
"The bancassurance partnerships, along with its interesting upfront fees, will be an alternative to generate revenue for banks," Chou said.
"While the insurance companies will get more access, along with the bank's customers penetration.
"The 2015 deal between the Singapore-based DBS Bank and the Canadian-Manulife Financial could be the best example for Southeast Asia region. The partnership will be valid for 15 years, with regional distribution coverage in four significant market namely Singapore, Hong Kong, China and Indonesia. DBS Bank got a USD 1.2bn of upfront fees from Manulife."
In the future, Chou noted that M&A deals show no signs of slowing as interest in Southeast Asia remains strong.
"The M&A activities in Asia Pacific will still continue," Chou continued.
"The interest from Japan, Taiwan, South Korea will still quite strong to enter Southeast Asia countries.
"More opportunities will be available in the country such as the Philippines, Vietnam, and Indonesia, as the governments are more receptive to foreign investors. While the activities in India will be more supported by the relaxation of foreign ownership limitation in the country."
Related stories:
Nexus Underwriting Management acquires HK-based MGA Beacon
Chinese firm to purchase stake in Phoenix Holdings from Israeli conglomerate
Zurich completes regional acquisition