Asian companies view cybersecurity threat as 'top risk' – report | Insurance Business Asia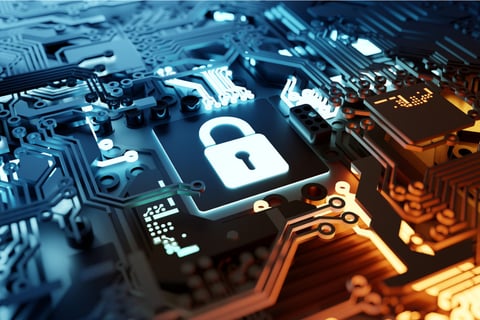 Asian companies have cited cybersecurity and data privacy as their top people-related risk, according to a new report by Mercer Marsh Benefits (MMB), with nearly half of respondents saying that they lacked skilled resources to understand and manage cyber threats.
In surveying over 600 human resources and risk professionals from Asia, the MMB report found that 48% of respondents believed their organisation has effective cybersecurity policies in place. Additionally, 45% of respondents pointed to the "lack of skilled resources to understand and address risks" as the primary obstacle faced by their organisations in managing risks related to cybersecurity and data privacy. Also, while 76% of respondents said they've begun addressing "HR technology obsolescence," only 45% said that they've been able to implement digital processes for benefits administration and talent management.
"As the pandemic continues to accelerate digitalization, it is no surprise that cyber risks are considered as the top people-related risk in Asia," said Joan Collar, Asia and Pacific regional leader of MMB. "95% of cybersecurity issues are due to human error, so reskilling and upskilling needs to be prioritized to ensure employees are keeping up with the technological development and changing world of work. A large part of human error can be attributed to employee burnout and fatigue due to ongoing pressure and anxiety caused by the pandemic, as well as antiquated systems and lack of proper cyber training."
The MMB report also revealed that the focus on solving immediate threats may have caused companies to overlook the well-being of their employees.
While 89% of respondents marked the health and safety of their employees as a top priority, risks such as diversity, equity and inclusion (DE&I), mental health, workforce exhaustion, and work-related illness and injury ranked much lower, with only two companies saying they have plants to invest in mitigating these risks in the next 12 to 24 months.
Moreover, only 42% said they have "effective, transparent and measurable plans" to advance DE&I and only 48% said they have "effective training, communication and engagement strategies" to strengthen company purpose, values, and ethics.
"Companies need to adopt a more holistic approach to develop and engage their workforce and be very mindful of blind spots on the horizon, particularly around DE&I and ethics which are key to attracting and retaining the right people," Collar said. "Talent and benefit practices should also be aligned with the values of the organization, and include a clear position on important issues such as climate change policy, diversity, equity and inclusion and equitable access to benefits."