Asian economies stand out at international marine insurers' conference | Insurance Business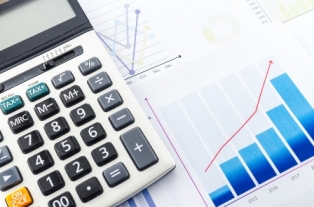 Emerging Asian economies took center stage at the opening session of the International Union of Marine Insurance (IUMI) annual conference in Genoa, Italy. Around 600 delegates from IUMI's 46 national association members attended.
According to IUMI president Dieter Berg, emerging Asian economies' GDPs are predicted to grow at an average of 5.7% annually over the next 10 years. This is much higher than other world regions, with only 2.9% for North America, 2.5% for South America, 2.4% for Eastern Europe, and 1.6% for Western Europe.
In response, the Hamburg-based IUMI will be creating an "Asian hub" as part of its strategy. Mike Davies, chief underwriting officer for marine at XL Caitlin Singapore, has been appointed to the new role of special envoy to Asia. He will join representatives from Hong Kong and Japan on IUMI's executive committee.
During the opening session, veteran IUMI member Hong Kong Federation of Insurers (HKFI) made a donation of €100,000 (US$111,750) as a seed fund for IUMI's educational fund that was announced last year.
"Attracting new talent is essential to ensure we stay relevant for the good of global trade and the world economy," said HKFI chief executive Peter Tam. "IUMI has already made a great start with its successful series of webinars and we look forward to seeing an expanded program of activities within a robust framework to continue the momentum."

Global marine underwriting premiums totaled US$29.9 billion in 2015, 10.5% lower than 2014 levels, mainly attributed to reduced fleet values. Around 27% of premiums came from Asia, and IUMI said they are "expected to increase in the future".
Related stories:
Lloyd's announces expansion plans in Malaysia
Hanjin collapse highlights marine market concerns
Ocean warming a huge maritime risk, says study by XL Catlin