Asia-Pacific has highest number of high net-worth individual wealth – report | Insurance Business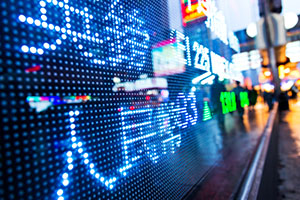 The Asia-Pacific region has surpassed North America as the region with the largest amount of wealth held by high net-worth individuals (HNWI). This was revealed in the 2016 World Wealth report released by consulting firm Capgemini.
The global HNWI population grew by 4.9% while HNWI wealth grew by 4.0% in the past year, much lower than the 2010-2014 rates. The Asia-Pacific region was the best performing in the world, with population growth of 9.4% and wealth growth of 9.9%, almost matching its growth rates in the past five years.
Japan and China were the best performers in the region and worldwide. In fact, the two countries' growth combined accounts for over 60% of global HNWI population growth. Despite volatility in Chinese equity markets, the previous year ended on a high note. It was also the biggest gainer in HNWI population, which grew by 16.2%, further adding to China's status as a global wealth juggernaut.
Japan, on the other hand, had its economic and market indicators rebound excellently from a previous poor performance, as HNWI grew by around 10.9%.
HNWI growth in North America has dramatically slowed, with equity markets in the US and Canada both in the negative territory. Population grew only 2.0% while wealth grew only 2.3% in 2015, allowing Asia-Pacific to overtake.
Latin America was the poorest performing region, with Brazil taking most of the brunt, as HWNI population decreased by 7.8% in the past year.
RELATED LINKS:
High net worth market veteran to lead Chubb Life in Taiwan
Regulators respond to technology and reshape Asian markets