Asia's growth opportunities favour tech-savvy insurers | Insurance Business Asia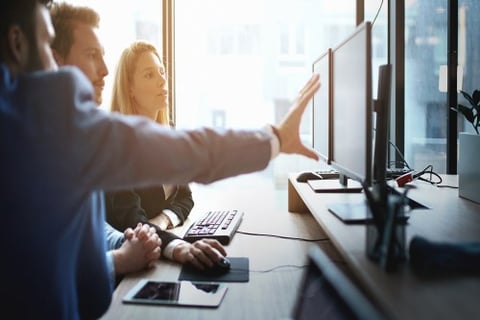 Insurance tech innovation has allowed legacy insurers to find more ways to equip themselves to tackle the emerging markets in Asia.
As is the case with recent tech-partnerships for Aviva and
AXA
, if incumbent insurers are willing to embrace and invest in technology, they have a chance to dominate emerging markets.
A report by Business Insider listed several reasons why Asia is an ideal expansion target for incumbent insurers – so long as they recognise the importance of innovation and adapt to it:
Many consumers are underinsured – Markets such as India, Indonesia, and the Philippines are underserved in terms of insurance. These markets have premium per capita of below US$1000, compared to around US$4000 for the UK and US markets. The average Asian consumer may find it difficult to afford many insurance policies, but technology can allow insurers to reduce costs and make policies more affordable for emerging markets.
Asia will soon have the world's highest middle-class population – By 2030, Asia will have around 64% of the world's middle-class population. Middle-class people have higher disposable income and can afford financial products to protect their assets. The population also is also more exposed to technology and has higher expectations on customer service.
Geography can work against physical insurance distribution models – Many archipelagic countries such as Indonesia make traditional branch-based broker distribution networks less viable. As insurers shift to digital distribution models, this can reduce costs in operating in these markets and make it more convenient for clients.
Opportunities abound. But incumbent insurers will have to collaborate in order to succeed in emerging Asian markets, the report said. It cited the case of Aviva, which partnered with Chinese tech giant Tencent early this year. Last year, AXA initiated collaboration with e-commerce powerhouse Alibaba.
These deals will see the insurer harness their partners' technological expertise and regional footprint to grow their distribution networks in the markets. More insurers are expected to follow in their footsteps and capitalise on the growth potential offered by the Asian market.
Related stories:
India could eclipse China in the fintech arena – report
Insurtech start-up PolicyPal is first graduate of MAS regulatory sandbox
Corporate insurers spending big to close gap with insurtechs - report