Asia's insurance growth set to rebound – Allianz | Insurance Business Asia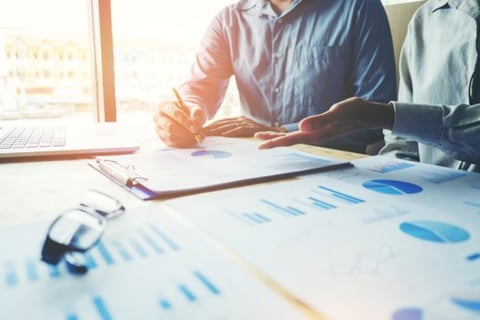 While the insurance industry's growth in Asia mostly fell behind expectations due to slowdowns in several markets such as China and Korea, research by Allianz projects that the region could make a comeback over the next decade.
Despite Asia's reputation as one of the most fertile regions for insurance due to the abundance of emerging economies, the numbers didn't agree this time around. Premiums grew by a mere 2.3% in Asia (ex Japan), marking only the second time since 2000 that it trailed behind global growth.
Furthermore, in 2018, the region accounted for only 16% of global insurance growth (after accounting for a whopping 81% in 2017). Instead, the global growth engines for 2018 were two developed markets: the US (42%) and Japan (11%).
Read more: Nat cat, supply chain risks to boost commercial insurance in Japan
According to Allianz, the weakest links were easily identifiable. Life markets both in China and Korea - which together account for 40% of the total regional premium pool (ex Japan) – shrank in 2018. In China, this was mainly due to a regulatory crackdown on insurance intermediaries selling wealth management products.
"2018 does not mark the end of the Asian growth story," said Michaela Grimm, economist at Allianz Research. "On the contrary, the stricter oversight in China is more than welcome, signaling the next phase of a more balanced and sustainable development. Coupled with the breath-taking technological progress in the market – it is the clear frontrunner in the application of AI or innovative payment solutions – China is the market to watch. It's the best place to learn about the future of our industry. 'Sold in China' is the new gold standard in insurance."
Read more: Allianz Group announces positive Q1 numbers
Allianz Research expects 2019 to be a rebound year for Asia, projecting premium growth at around 11%.
One bright spot in Asia that Allianz highlighted is the Philippines, where premiums grew 17.7% in 2018, way above the regional average, and the best since 2013.
The largest contributor to growth was life insurance, accounting for more than 70% of the premium pool (without health), with a growth rate of 20.4%, This growth was almost twice as fast as property and casualty insurance at 11.1%. For this year, Allianz Research expects growth to slow down to around 10%, still well above regional or global averages. It also said that the Philippines' insurance market has plenty of room to grow. Premiums per capita stood at €51 (US$57) in 2018, which is at par with neighbouring Indonesia. Meanwhile, penetration was at 1.9%, compared to 3.7% in China.
Allianz Research expects insurance markets overall to continue to recover, with global premium growth forecast to reach around 5% in the next decade. Growth expectations for Asia (ex Japan) are notably higher – the region should achieve growth of 9.4% per annum over the next decade. In the Philippines, it predicted market growth of 12.3% (13.5% in life and 8.3% in P&C). All in all, around 60% of additional premiums will be generated in the region, Allianz concluded.