Astra Aviva Life wins awards in three categories | Insurance Business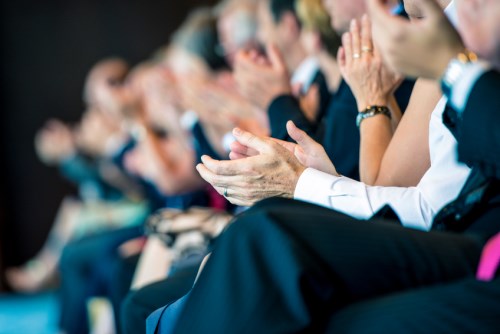 Astra Aviva Life, a joint venture between Astra of Indonesia and Aviva of the UK, was recognized by three different bodies, awarding the company for digital innovation, excellent business performance, and quality health insurance services.
The company's iProsper & AVA Online portals were recognized for its digital innovation at the ICT Expo and Anja 2016 and given the "Top 3 Indonesia Best e-Mark Award 2016" in the non-bank finance category. The online platforms have greatly shortened processing times, making it more convenient for customers to obtain policies and make claims.
Astra Aviva was also named a top three financial performer at the third Indonesian Insurance Consumer Choice Awards for its performance in 2014-2015.
According to Windawati Tjahjadi, a director at the firm, the company's annual premium equivalent reached IDR372 billion (US$28.6 million) as of September 2016, with total assets valued at IDR3.7 trillion (US$284.4 million). Both figures grew by over 90% over the last year. Total gross premiums reached IDR2.3 trillion (US$176.8 million) this year, exceeding the target of IDR2 trillion.
"We keep developing new products and we have various distribution channels. As a result, we still maintain optimal insurance premium growth, which is going steady supported by our prime service," he added.
Meanwhile, Columbia Asia Hospital Indonesia feted Astra Aviva for its smooth administrative process and timely insurance payments.
"It may be trivial, but having to wait a long time for insurance claims has become a classic problem. Astra Aviva Life wants the customers to love life in times of sickness and focus to recover. That's why we prioritize having a good administrative system with partner hospitals so that customers can get good services," Windawati said. "In the future, Astra Aviva Life will keep developing [the company in] every aspect to achieve what we believe in, which is to invite the people of Indonesia to love the life they live."
Related stories:
Global catastrophe insurance growth fueled by climate change
Aviva Asia reveals results for first half of 2016
Aviva Singapore launches financial advisory firm