Aviva explores selling off another business unit | Insurance Business Asia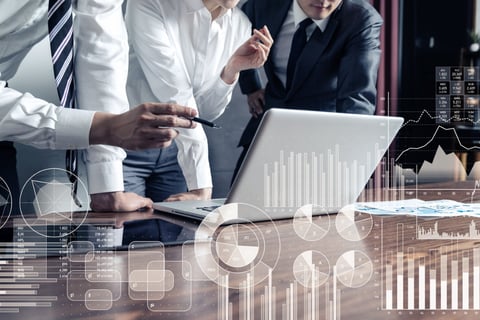 Aviva Plc's Amanda Blanc has only been in the CEO position since July 2020, but she's already making major moves to put the insurer back on financial track.
Last month, after Aviva unveiled its H1 2020 results and revealed that profits had slid back compared to the same period last year, the new boss stated, "We are going to focus on those businesses where we have the necessary size, capability and brilliant customer service to generate superior shareholder returns. This is where we will invest and grow. Where we cannot meet our strategic objectives, we will take decisive action and we will withdraw capital."
Now, Blanc is turning words into action. Aviva already reported on September 11 that it would sell control of its Singapore business for SG$2.7 billion, and is now exploring a potential sale of its French unit, which could be valued at about €3 billion, according to reports from Bloomberg.
Potential interested buyers include competitors like AXA SA or Allianz SE, as well as consolidators like Apollo Global Management Inc.-backed Athora Holding Ltd., sources told Bloomberg. Aviva is reportedly also consulting an advisor about the sale of its Italian non-life insurance business, said the same sources.
Meanwhile, Aviva's unit in Poland is receiving interest as well, in addition to its joint ventures in Turkey and India, which are likewise seen as potential divestment candidates, said sources.
These divestment moves could bring some much-needed capital to Aviva, generating potentially billions of pounds that the insurer could pass on to shareholders or employ in its core operations in the UK, Ireland, and Canada. This aligns with Blanc's promises at the half-year results mark, when she stated, "We will focus Aviva on our strongest businesses in the UK, Ireland and Canada and aim to be the UK's leading insurer."
"Aviva is in the very early stages of developing its strategy for its continental European and Asian businesses," Aviva said in a statement. Representatives for Allianz, Athora and AXA declined to comment, according to Bloomberg.
Nonetheless, nothing is set in stone yet for Aviva's sale in France and there's no guarantee that the units being reviewed will be sold. The divestment of Aviva's French unit could be the biggest sale of an insurance operation based in the country in over a decade, data compiled by Bloomberg showed, but potential buyers are worried about liabilities from legacy contracts that permit some Aviva customers to buy a fund at historical prices, leading to instant profits, sources explained.
On a call with analysts in August, Blanc said that Aviva will be selective about where it competes, and in reference to operations outside of its core markets, she noted, "Ultimately, there may be better owners for these businesses than Aviva."