Azman Hashim to retire from AMMB Group's units | Insurance Business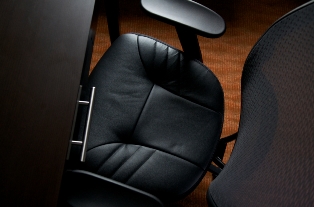 Malaysian banking pioneer Tan Sri Azman Hashim has announced his gradual retirement from his posts as chairman and board member of various entities under the AMMB Group over the next two years.
Financial services group AMMB Holdings notified the Malaysian stock exchange about the impending leadership transition. Azman, who will turn 78 this year, will step down from AmMetLife Takaful Bhd by the end of February, AmBank Islamic Bhd by the end of April, and AmMetLife Insurance Bhd and AmGeneral Insurance Bhd by the end of December.
Next year, he is scheduled to retire from AmBank and AmInvestment Bank.
Want the latest insurance industry news first? Sign up for our completely free newsletter service now.
"Having put in place changes to the senior management of the group and as AMMB and its operating entities begin their next phase of growth and development, Tan Sri Azman is confident that it is now the right time for him to initiate the planned transition of the chairmanship at the respective operating entities," said AMMB in its statement.
However, Azman will not fully withdraw from the company, as he will still remain as chairman of the holding company AMMB, a post he has held since 1991. He will concentrate on various strategic endeavors to strengthen the group.
Azman has been present in the Malaysian financial sector since 1960, when he joined Bank Negara, the country's central bank. He was a board member of Malayan Banking Bhd (Maybank) from 1996 to 1980, serving as its executive director from 1971 to 1980. He moved to Kwong Yik Bank, a Maybank subsidiary, as executive chairman from 1980 to 1982, when he acquired AmInvestment Bank Bhd.
Related stories:
Malaysian takaful sector to continue growing – Fitch
Berkshire Hathaway receives reinsurance license for Malaysia
Two senior management figures to retire from Sirius