Bangladesh's non-life premium growth grinds to a halt | Insurance Business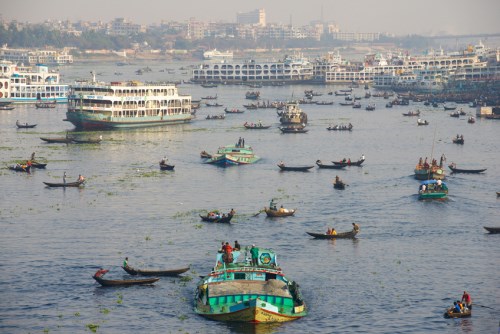 The growth of non-life insurance premiums in Bangladesh has sharply dropped, registering below 1% for 2015 despite growing nearly 10% in the previous year.
Data from the Insurance Development and Regulatory Authority showed that Bangladesh's 45 non-life insurers earned BDT32.25 billion (US$410.35 million) in premiums for 2015, growing just 0.97% compared to 2014's figure, which was BDT31.95 billion (US$406.53 million). This is considered quite lackluster compared to the growth between 2013 and 2014, which was posted at around 9.4%.
Industry insiders have told
The Financial Express
that the poor performance of insurance was linked to the country's economic performance, implying that investment and other economic activity in Bangladesh also did poorly in 2015. They also were not optimistic about 2016, as the country's economy is still lethargic.
"Non-life business is very much linked with new investment that spurs import of capital machinery, marine insurance and fire insurance etc.," said Imam Shaheen, chief executive of Asia Insurance Company, a private insurer.
Meanwhile, Sujit Kumar, chief underwriting officer at Prime Insurance Company, offered an additional likely cause for the slowdown in premiums. He said that there is an unhealthy competition among general insurers in quoting tariffs.
Currently, there is no insurance available for the back-to-back letter of credit for the garment industry, which is Bangladesh's biggest export earner.
Kumar, however, pointed out that marine insurance was a bright spot, as it completely depends on imports and not on exports.
Related stories:
Global insurance industry notches steady growth in 2015: Swiss Re
Reinsurers struggling to withstand changing market dynamics, says AM Best
Cyber firms: Bangladesh hackers have attacked SEA banks