Big data and analytics the next step in fighting fraud | Insurance Business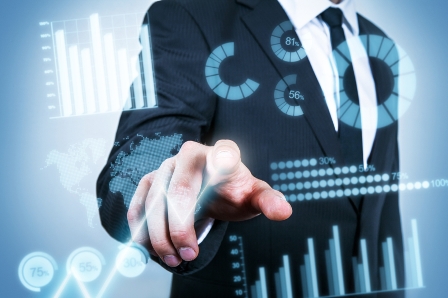 The use of big data and analytics is the next step of fighting fraud across the insurance industry with one expert noting that the use of technology could help reduce fraud over the next five years.
Adrian Smolski, solutions architect for global big data and analytics firm MapR, told
Insurance Business
that the implementation technology, big data and analytics is the future of fighting fraud.
"Let's put it this way, fraud was always there," Smolski said. "The technology was not always there and the technology is fairly new.
"The technology has been around but it has not always considered features that the industry needs. Security, networking monitoring, all that kind of stuff came in last few years."
MapR recently released their Risk Management Quick Start Solution for financial services which uses predictive analytics to detect fraud and other illicit activities for business in financial services.
"As much as fraud will always exist, the technology has actually started to adapt itself, by developers building and designing more features into the platform, but today I would say the platform is a lot more advanced than what we see and what insurance businesses are doing," Smolski continued.
Smolski said that Asia Pacific, specifically throughout emerging markets, will face challenges with fraud as "any kind of new opportunity exposes you to new risk."
"Let's say some insurers are less advanced, Singapore is quite advanced and they will have it [fraud technology], but let's talk about Thailand or Indonesia and it is not the case there.
"Yes they might put a solution in place, they will have an increased amount of fraudulent activity, in the next 12 months they will technically find solutions and put them in place. This is the way that in the long-term, over five years they [fraudulent claims] will be minimised."
Smolski noted that fraud "will always exist" but as the insurance industry continues its technological journey, the next five years could see better outcomes for the industry.
"In my opinion, fraud will never disappear, however I think we will minimise it as nowadays we have very smart people working on fraud, we call them anti-fraud models or businesses, in the risk space.
"I actually think fraud will go down in the next five years, by how much I don't know.
"I simply think it will go down as we will get a lot smarter and get a lot more complex solutions in place that will actually avoid having this bottleneck for problem claimants to go through."
Related stories:
Philippine Insurance Commission to enforce policy holder's bill of rights
US$21.2m lost to auto insurance fraud in the Philippines each year
Insurance fraudster sentenced to 7 months in prison