BREAKING NEWS: Chinese insurers take 54% profit hit | Insurance Business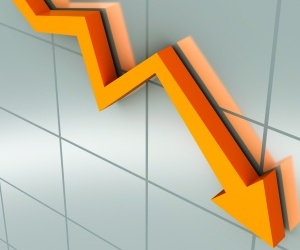 Chinese insurers have seen profits dip by 54% in the first six months of 2016.
A report from
The Financial Times,
citing the Chinese Insurance Regulatory Commission (
CIRC
), said that profits have fallen to Rmb 105.6bn ($15.9bn), a drop of Rmb124.4bn.
"Operating efficiency has declined," a statement from CIRC said.
"Insurance companies are expected to total profit of 33.657 billion yuan, down 25.907 billion yuan, down 43.49%; life insurance company expects total profit of 54.184 billion yuan, down 103.329 billion yuan, down 65.60 percent; reinsurance company expects total profit of 3.068 billion yuan, down 4.377 billion yuan, down 58.79 percent; asset management company expects a total profit of 3.717 billion yuan, an increase of 530 million yuan, an increase of 16.64%," the statement continued.
Other statistics released by CIRC show the growth of the insurance industry with staff numbers ar insurance agencies rising as 936,200 new employees joined the ranks meaning insurance employment is now pegged at 5.5 million people.
"Statistics show that the first half of this year, the insurance industry has shown rapid development trend," the CIRC statement continues.
"Overall, while achieving rapid growth in the insurance market, and effectively guarding against operational risks, business structure continued to be optimized to enhance the ability to serve the community."
RELATED ARTICLES:
China Re expands to Singapore
Anbang bucks downward trend by posting rising premium income