BREAKING NEWS: Singapore cuts top end of 2016 GDP forecast on weak outlook | Insurance Business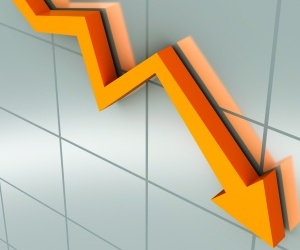 Singapore cut the top end of its 2016 growth forecast after the economy expanded less than previously estimated in the second quarter, underscoring a weakening global environment. The benchmark stock index fell.
Gross domestic product expanded an annualized 0.3 percent from the first quarter, the Ministry of Trade and Industry said Thursday. That compares with last month's advance estimate of 0.8 percent, which was also the median forecast in a Bloomberg survey of nine economists. The economy grew a revised 0.1 percent in the first quarter.
The new 2016 forecast of 1 percent to 2 percent expansion is "in line with weaker global growth outlook, and barring the full materialization of downside risks," the ministry said. The previous forecast was for as much as 3 percent.
The island nation, a financial center and major trading hub, faces what could be its slowest year since the global financial crisis. The world's prospects have weakened since May, with the U.K.'s vote to leave the European Union adding uncertainties and China's economy at risk from a potential spike in debt defaults, Singapore's trade ministry said.
Manufacturing growth weakened in the second quarter from the previous three months, according to the report. A separate release showed total merchandise trade declined by 5.7 percent last quarter from a year earlier, non-oil domestic exports were flat and non-oil re-exports fell.
"The growth of externally-oriented services sectors, such as finance and insurance and wholesale trade, has slowed," the trade ministry said. "While the manufacturing sector has seen an improvement in performance on account of pockets of strength in segments such as semiconductors and biomedical manufacturing, this may not be sustained in the light of sluggish global economic conditions. Growth in the construction sector is also likely to weaken in the coming quarters."
The benchmark Straits Times Index slid 0.7 percent as of 9:26 a.m., set for its first decline in three days.
Economists are forecasting 1.8 percent growth for Singapore's economy in 2016, which would be the slowest since 2009, according to a Bloomberg survey before the GDP report.
Still, the Monetary Authority of Singapore signaled it's not ready for a second-round of easing after an unexpected move in April.
The "current stance of monetary policy remains appropriate,"
MAS
Deputy Managing Director Jacqueline Loh said at a briefing Thursday. "Additional downside risks in the global economy remain" and the central bank is closely monitoring the economic situation, she said.
On Hold?
The Singapore dollar was little changed at 1.3418 against the U.S. currency as of 9:25 a.m. local time.
"It suggests to me that the MAS will stay on hold in October but also suggests to me that we might see further easing down the road," said Vaninder Singh, an economist at Royal Bank of Scotland, referring to the GDP numbers. "We need to see actual recession before, I think, the MAS will be ready to move again."
The government adjusted its 2016 trade forecast, predicting non-oil domestic exports to decline 3 percent to 4 percent, the upper end of its previous estimate. Non-oil domestic exports, the most commonly-used gauge of Singapore's sales to foreign countries, fell 2.3 percent in June from a year earlier.
The halving of Brent crude prices in the past two years has also hit home. Singapore accounts for 25 percent to 35 percent of commodities trading in Asia, according to government agency International Enterprise Singapore. It's also the region's largest physical oil trading hub and home to the world's biggest bunkering port.
Singapore's marine and offshore industry, which includes the world's two biggest oil rig builders Keppel Corp. and Sembcorp Marine Ltd., provides about 19 percent of the island-nation's manufacturing jobs. Both companies have cut thousands of jobs. Unemployment rose to its highest level in more than two years in the second quarter, at 2.1 percent.
(Bloomberg)