Brokers can profit from 'underestimated' risk | Insurance Business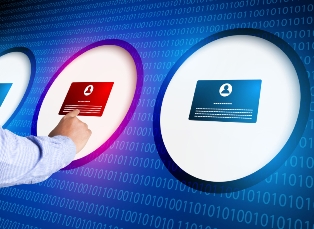 An expert has said that businesses are underestimating their cyber risk, creating opportunities for insurers in a key market.
Joshua Kennedy-White, Asia Pacific managing director of
Accenture
Security, said that businesses need to remain mindful of cybersecurity as digital becomes more prevalent in businesses throughout the region.
"They underestimate the risks," Kennedy-White told
Insurance Business.
"I think they are aware that risks exist but it is almost like they are aware but they are not doing the things that make them believe that they could happen to them. There is a disconnect there between the reality and the perception.
"You would expect that if people were aware of those things they would be doing more about it, which they are not."
In its latest survey,
Building Confidence: Facing the cybersecurity conundrum,
Accenture found that one in three cyber attacks result in a security breach but 75% of senior executives are confident in their ability to protect their businesses.
It was also revealed that the average organisation faces 106 targeted cyber attacks per year but only 28% of businesses would invest in mitigating financial losses.
With Aon recently announcing the completion of a deal with cyber risk management firm Stroz Friedburg, Kennedy-White said that partnerships between insurance businesses and cyber firms will be key to helping further develop the cyber insurance market.
"The better an insurance company is able to understand and comprehend the risk, and assess through the actuarial services they provide to the customers they target, the better they are going to be able to provide cyber products at the right price," Kennedy-White continued.
"In the absence of that sort of information, they are going to have to price in a massive premium.
"I think the differentiation will be that the firms that don't have those partnerships are probably going to have more expensive premiums."
Before businesses look to cyber insurance or for ways to up their cyber security efforts, Kennedy-White said they first need to identify the digital aspects of their business that need protecting the most, giving brokers a helping hand in educating clients around the coverage.
"Every business is different and they really need to understand what is the thing that they fear the most happening, what are the things that we need to protect, and then you look at the systems," Kennedy-White continued.
Related stories:
Cyber insurance market set to grow
Cyber insurance to become a 'must buy'