Business interruption remains top risk for APAC businesses | Insurance Business Asia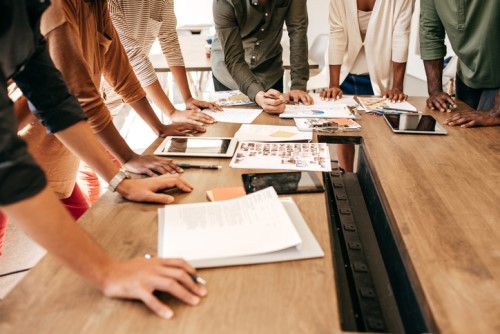 Despite large data breaches, privacy scandals, and tightened data regulations worldwide, business interruption has narrowly edged out cyber as the top risk among businesses in Asia-Pacific, according to the Allianz Risk Barometer 2019, mirroring the previous year's results.
According to the risk barometer, which was developed by Allianz Global Corporate & Specialty (AGCS), business interruption leads the list of risks with 38% of responses, followed by cyber with 37%. Natural catastrophe is third at 32%, followed by changes in legislation and regulation with 23%.
The eighth edition of the annual survey polled 2,415 respondents across 86 countries globally. Those interviewed include company CEOs, risk managers, brokers, and insurance experts.
Business interruption (BI) has been the top threat for businesses in Asia-Pacific for the seventh consecutive year, and is among the top two risks in the region's largest markets such as Australia, Hong Kong, Japan, Singapore, South Korea, and China. According to AGCS, BI scenarios are becoming more diverse and complex in a globally connected economy, including breakdown of core IT systems, product recalls or quality issues, terrorism or political rioting or environmental pollution.
Both cyber and BI risks are increasingly interlinked as ransomware attacks or accidental IT outages often result in the disruption of operations and services costing hundreds of millions of dollars. Cyber incidents rank as the BI trigger most feared by businesses globally (50% of responses), followed by fire (40%) and natural catastrophes (38%).
Meanwhile, concern over cyber risk continues to increase, with 2018 considered a watershed year in terms of cyber incidents. Notable incidents include the hacking of the Cathay Pacific airline, which compromised the data of 9.4 million people, and the computer virus infection of Taiwan Semiconductor Manufacturing Company, which led to an entire day of production lost.
Cyber incidents also lead to several other risks aside from BI, the report said. These include litigation risks, such as securities and consumer class actions. Cyber can also lead to large third party liability claims as affected customers or shareholders seek to recoup losses from companies.
"Companies need to plan for a wide range of disruptive scenarios and triggers, as this is where their big exposure lies in today's networked society," said Chris Fischer Hirs, chief executive of AGCS. "Disruptive risks can be physical, such as fire or storms, or virtual, such as an IT outage, which can occur through malicious and accidental means. They can stem from their own operations but also from a company's suppliers, customers or IT service providers. Whatever the trigger, the financial loss for companies following a standstill can be enormous. New risk management solutions, analytical tools and innovative partnerships can help to better understand and mitigate the modern myriad of BI risks and prevent losses before they occur."