Chief underwriting officer exiting Hiscox after 33 years | Insurance Business Asia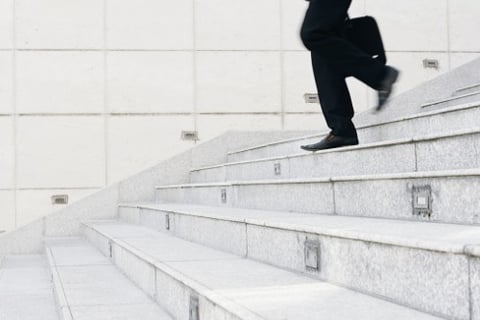 Hiscox Ltd chief underwriting officer Richard Watson is retiring at the end of the year.
This morning the international specialist insurer announced that a review of both internal and external candidates will be undertaken to identify Watson's successor. The company veteran's decision to depart comes after more than three decades at Hiscox.
"After 33 years I feel the time is right for me to retire," stated Watson, who will be stepping down on December 31 but will stay on as an advisor and serve on subsidiary boards. "I am extremely proud of the business we have built and the talented team I leave behind.
"When I first joined the company, we were fewer than 30 people underwriting around £80 million. Today we are global specialist insurer with operations in retail, global speciality, and reinsurance."
Commenting on the development, group chief executive Bronek Masojada said the Hiscox stalwart has served with distinction and can be filled with pride for his legacy.
"Richard's instinct, determination, and straightforward approach epitomises the underwriting culture that lies at the heart of Hiscox," asserted Masojada. "He has steered us through a period of profound change in the rating environment and developed a first-class underwriting function in the group.
"Prior to becoming chief underwriter, Richard's career has encompassed multiple lines of business in insurance and reinsurance culminating in becoming CEO of Hiscox global markets before moving to serve as CEO of Hiscox USA during its formative years."
The insurance boss added that Watson's "occasionally gritty contributions" to their strategic conversations made them address issues that they might otherwise have preferred to overlook.
Chairman Robert Childs, meanwhile, thanked the outgoing CUO for his outstanding contribution.
"As a board member for the last five years, we have benefitted greatly from his experience and judgement and we are pleased that he will continue to serve as chairman of Hiscox Re & ILS and on the board of Hiscox Syndicates Ltd," said Childs.
"All of us on the board, and throughout the company, wish him every success for the future."
Watson, who believes opportunities abound for Hiscox, has expressed his gratitude as well.
"I am grateful to Robert and Bronek for all their support," he declared. "I look forward to serving Hiscox in a more non-executive role, and I will continue to take a keen interest as a shareholder."