China introduces new rules on agri insurance subsidies | Insurance Business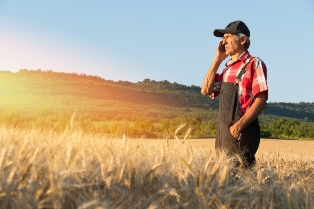 The Chinese government has released new guidelines regarding the distribution of agricultural insurance subsidies to improve the program's efficiency and increase support for the country's massive agriculture sector.
The new rules clarify how the subsidies should be issued, through which agencies, and what products should be insured. In addition to subsidizing insurance for key crops, subsidies for insuring livestock and aquaculture production will also be offered.
As Beijing gradually moves away from directly subsidizing its farms and moves towards deregulation of commodities, it has begun to promote agriculture insurance as an alternative. It spent RMB15.8 billion (US$2.3 billion) on farm insurance subsidies, seven times the amount it spent in 2007.
Want the latest insurance industry news first? Sign up for our completely free newsletter service now.
"The introduction of the measure is... of great significance to perfect the agricultural insurance system, promote the sustained and healthy development of agricultural insurance and build a multi-level rural financial service system," the finance ministry said in a statement on its website.
Despite China being the second-largest agricultural insurance market in the world, there is only a single provider, and it is state-owned. There are no private insurers, and there is lack of a reinsurance market, as well.
Tristan Kenderdine, research director at Hong Kong-based Future Risk, told
Reuters
that insurers will find it difficult to develop new agricultural insurance products if the government continues to guarantee prices for crops.
"On what basis should the insurer offer a policy?" asked Kenderdine. He also added that with no reinsurance market in the sector, agricultural insurers will not be able to pass on risks.
Related stories
:
China's property and casualty growth seen to slow down
Legislator seeks mandatory insurance for rice farmers
Parametric crop insurance scheme launched in China