China to trial disaster insurance for farmers | Insurance Business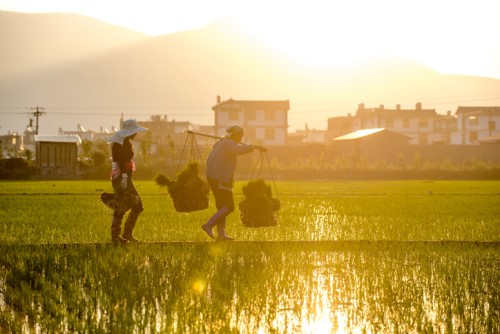 China is set to trial agricultural disaster insurance in pilot zones across the country.
The program will see disaster insurance provided in 13 major grain-producing provinces of the country with insurance set to cover material costs and land rental impacted by disaster, ecns.com reports.
At a state council executive meeting held at the end of April, it was agreed that more needed to be done to protect vulnerable farmers after US$20 billion worth of losses in 2016. The new policy will also be subsidised by the Government in selected provinces to help lessen the burden on farmers.
Zheng Fengtian, professor of agriculture and rural development at Renmin University of China, said that the new insurance will boost output as farmers will be more financially secure.
"Previously, when a region's farming land was hit by natural disasters, farmers largely depended on government subsidy to compensate their loss," Zheng told the publication.
"Now, as 13 piloting regions will be covered by the government-backed insurance, this means financial subsidies for farmers in case of disasters will be more systematic, and the amount of insurance payouts will be evaluated in a more professional way."
The insurance issue was first raised by Xu Haibo, director of an agricultural cooperative in the Anhui province, who discussed the matter with Premier Li Keqiang in January at a meeting chaired by the premier.
The Chinese cabinet researched the potential offering with the premier now asking authorities to provide cover for those farmers engaged in appropriately scaled operations.
Related stories:
Ergo to make China push
Anbang and Caixin cross swords