China's crackdown on universal life products to impact unlisted insurers | Insurance Business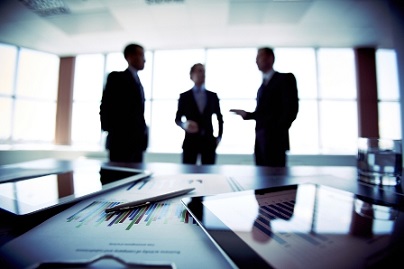 Newly emerging unlisted insurers, many of whom have expanded rapidly through the aggressive sale of products, will be hit hard by China's planned tightening of the universal life insurance product market, it has been reported.
In the two public consultation documents released by China Insurance Regulatory Commission (
CIRC
) last month, it has been proposed that life products cannot be surrendered within the first three years without charging penalties; and insurance products and annuities with a guaranteed rate of more than 3% and 3.45% respectively will require regulator approval,
South China Morning Post
(
SCMP
) reported.
"They [the documents] set very strict rules on such products. They basically reject all similar products with a duration of less than three years... making them very hard to sell.... the premium growth in universal life policies may slow down hugely as a result," Tang Bolun and Huang Jie, analysts at CICC, wrote in a research report.
The new rules are unlikely to hurt publicly-listed insurers, however, who rely little on universal life policy sales, and can even ease their competition from aggressive unlisted insurers, the report said.
Jerry Li Wenbing, an analyst at China Merchants Securities (CMS) Hong Kong, told
SCMP
that while universal life insurance products help insurers achieve premium growth, they don't actually generate a lot of business value because of its high cost.
"Some insurers sell them as wealth management products, and then use the cash to invest in listed company shares," he said.
Li explained that if insurers use cash generated from universal products to invest in listed companies, they will have to issue the products continuously to maintain cash flow because many buyers surrender them within three years.
"Any downturn in those robust sales could lead to cash flow risk," Li said, claiming the cash to be a liability rather than an asset.
"If investment targets… failed to deliver expected dividends or if their share prices plunged sharply, insurers would struggle to deliver guaranteed rates to buyers," Li added.
Li said the proposed new rules could force some unlisted insurers to transform their business models but would be unlikely to affect listed insurers.
Su Peike, chief researcher at the University of International Business and Economics, considers the crackdown on universal life products as necessary,
SCMP
reported.
"The safety and security of capital is a priority of insurers, but universal life policies have become a financing tool for those seeking higher returns, who are putting risk ahead of safety," Su said.
"The [new] regulations are especially necessary, as economic growth is slowing," he added, saying that investors should not expect high returns on investment under the accommodative monetary environment.
Related stories:
Three new insurers join the fray in China
Chinese insurers take 54% profit hit
China's insurance regulator to further scrutinize 'too big to fail' players