China's former chief regulator charged with corruption | Insurance Business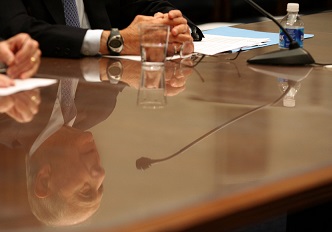 The top anti-corruption agency of the Chinese government said that the former head of its insurance regulatory agency has been expelled from the Communist Party and turned over to prosecutors to face graft and other criminal charges.
The Central Commission for Discipline Inspection (CCDI) said that Xiang Junbo, former chairman of the China Insurance Regulatory Commission (
CIRC
) will be prosecuted for taking bribes and other offenses, including "abuse of approval and supervision," which could mean overlooking insurers' misconduct.
Xiang, 60, is the highest-ranking financial official swept up in Beijing's anti-corruption efforts under the order of President Xi Jinping.
Before heading the CIRC, Xiang was chairman of state-owned Agricultural Bank of China, one of the four largest commercial lenders in the country, as well as part of the Communist Party's 376-member Central Committee. He also served on central bank's monetary policy committee.
During Xiang's term as chief regulator, China's insurance industry was hit with several scandals involving insurers' reckless investing behaviour in stocks and real estate acquisitions. The resulting government crackdown led to several insurers and officials being heavily penalised.
Mo Jiancheng, former head of the Ministry of Finance's anti-corruption committee, was also expelled from the Communist Party, for having allegedly "seriously violated the spirit of political discipline" and committed bribery, according to the CCDI.
Related stories:
Beijing seeks greater "self-discipline" in China's insurance industry
China to form super regulator for fragmented financial sector
China's chief regulator axed over corruption case