China's new Silk Road to include insurers, other financial firms | Insurance Business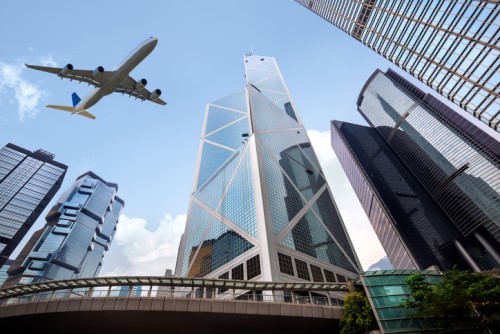 After building infrastructure such as ports and manufacturing hubs, China's trillion-dollar overseas economic push, known as the Belt and Road Initiative, has its eyes set on attracting financial firms, including banks, insurers, and asset managers.
Experts have said that many financial deals are already in the works, involving large state-owned corporations such as
China Life
Insurance and China Everbright, as well as private enterprises including China Minsheng Financial and Legend Holdings.
Huo Jianguo, vice-chairman of the China Society for WTO Studies, under the Ministry of Commerce, said China needed additional financial depth and expertise to get the best possible deals, such as contract guarantees, financing, and insurance.
"We need those overseas financing institutions - buying them can expand our bank assets and boost foreign firms' participation in our projects abroad," Huo told
Reuters
.
An example of investment in the Belt and Road Initiative – which is the government's policy to expand China's global trade and influence through economic undertakings across Asia and Europe, akin to building a modern Silk Road – was Legend Holdings' recent purchase of a 90% stake in Banque Internationale à Luxembourg (BIL) for US$1.8 billion. According to Legend, the deal is part of the Belt and Road Initiative,
Legend also said it will "actively invest" in other financial sectors, such as insurance, securities, and financial technology, under the Initiative.
Chinese regulators are actively suiting investment, one M&A advisor said.
"The message from the regulators is clear - they want these companies to go out and get access to large amount of funds and expertise," the financial M&A adviser at a global bank told Reuters.
The banker refused to be identified as he was not privileged to speak on the matter, which involved several "mid-sized to large" foreign financial acquisitions.
"They [regulators] would look very favourably at transactions that have some links to the Belt and Road program, because the country needs to boost its financial muscle," he added. However, Beijing "will ensure the excesses of the past couple of years do not happen again."
Related stories:
Allianz rejects Chinese conglomerate bid - reports
PICC looking at further acquisitions in ASEAN region
China's insurers to help fill Belt and Road funding gap