China's President Xi calls for increased security in financial sector | Insurance Business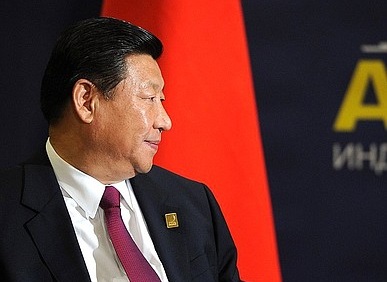 Chinese President Xi Jinping has called on the country's financial sector to increase its efforts in combating systemic risks and maintain financial security.
The Chinese government is redirecting its focus on addressing financial risks and asset bubbles which, according to experts, could adversely affect the economy if mismanaged.
"Financial security is an important part of national security and an important basis for the steady and healthy development of the economy," Xi was quoted as saying by state media arm Xinhua.
Want the latest insurance industry news first? Sign up for our completely free newsletter service now
Xi's remarks came during a group study session for members of the politburo, the highest decision-making body of the ruling Communist Party. The statements were in light of massive upheavals in the country's banking and insurance sectors.
"China's financial development is facing many risks and challenges due to the influence of international and domestic economic factors," Xi said, but he assured that the financial risks the country faces are still under control.
In response, central bank governor Zhou Xiaochuan and leaders of the country's banking, securities, and insurance regulators pledged to take steps to maintain China's financial security and to crack down on violators.
Related stories:
China will introduce 39 measures to stamp out risk in the insurance sector

China and India may outpace the US in adopting renewable energy
China's chief regulator axed over corruption case