Chinese curbs fail to slow Hong Kong insurance buying frenzy | Insurance Business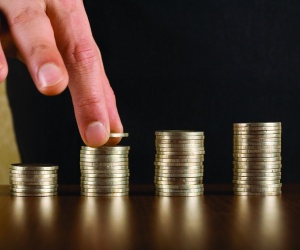 Chinese residents pumped a record amount of money into Hong Kong insurance in the first quarter even as the mainland government tightened restrictions on the purchases, which serve as a popular tool for skirting the nation's capital controls.
Mainlanders' purchases of insurance and related investment policies almost doubled from a year earlier to HK$13.2 billion ($1.7 billion), the Office of the Commissioner of Insurance said in Hong Kong on Tuesday. The total exceeded a record fourth quarter and represented 34 percent of new individual premiums, up from 24 percent for all of 2015.
The Chinese government is seeking to control capital outflows as a corruption crackdown, a cooling economy and an uncertain outlook for the strength of the nation's currency encourage residents to move money offshore. Buyers can also get better coverage from Hong Kong policies.
In one tightening move in February, mainland regulators limited the amounts of money that residents could transfer to buy certain policies using China UnionPay Co. credit or debit cards. The response: some buyers swiped cards hundreds of times to make a single purchase.
"More Chinese people are rushing down to buy insurance in Hong Kong on fears that more tightening measures may come," said Steven Lam, a Hong Kong-based insurance analyst with Bloomberg Intelligence, predicting that the second-quarter total could be higher still. Regulators may do more to tighten oversight, Lam said.
Protecting Buyers
Hong Kong's insurance regulator said last week it's in talks with industry participants on measures to protect the growing numbers of buyers from the mainland. Separately, the China Insurance Regulatory Commission earlier told its branches to investigate illegal sales of overseas insurance policies in China, the business magazine Caixin reported.
"More mainlanders are aware of this grey area now," Lam said. "Some of them may use insurance policies to transfer large sums of savings out of the country and that may pose concerns for China."
Purchases by mainland visitors grew 30 percent last year to HK$31.6 billion, according to the insurance commissioner's office.
"It is necessary to enhance protection of the mainland buyers," the commissioner's office said last week. Chinese purchasers will be required to sign an acknowledgment that they understand key elements of policies they're buying, the regulator said, adding that it expects to implement the measures in the second half of the year.
(Bloomberg)