Chinese investors eyeing South Korean insurance firms | Insurance Business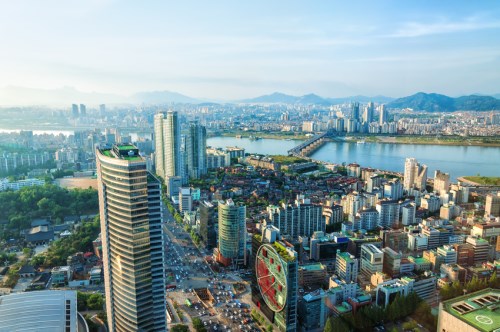 Several firms from China have expressed interest in entering the financial industry of South Korea, especially by acquiring life insurance companies.
One such example is ING Life Insurance Korea, currently being shopped around by owner MBK Partners. Several Chinese firms have
expressed interest
in buying the insurance company. Allianz Life Korea was also subject to a stock purchase agreement between China's Anbang and Germany's Allianz. Anbang also acquired Tongyang Life Insurance last year.
According to an anonymous Seoul-based analyst cited by the
Korea Times,
"It seems only Chinese companies are hoping to purchase Korean life insurance firms, which are suffering under the negative interest margin… Things are not likely to change in the near future."
In the past two decades, South Korean life insurers guaranteed interest rates over 5-6%. With the plunge in interest rate to 1.25%, these became a huge financial threat to the insurers' parent companies.
"Interest rates are very low across the world. Only Chinese companies appear to have the luxury of dealing with such high interest guarantees," the analyst said.
However, there may be a geopolitical factor in these transactions. The Chinese companies' aggressive investments may be blocked by their own industry regulator. Market observers have noted that the Chinese government may cancel deals in the wake of its protest against South Korea allowing the US to deploy its Terminal High Altitude Area Defense (THAAD) in its territory.
South Korea's own regulator believes otherwise. "I don't think that China will use economic measures to counterattack Korea's decision to allow the U.S. to deploy THAAD in the country," said Seo Tae-jong, first senior deputy governor at the Financial Supervisory Service. "I believe that China is mature enough to differentiate economic issues from political ones."
Related stories:
South Korean insurance spend revealed
Chinese insurance provider interested in South Korean bank
Dongbu Insurance Co.'s ratings affirmed by AM Best