Chinese space station Tiangong-1 out of control—will crash to Earth | Insurance Business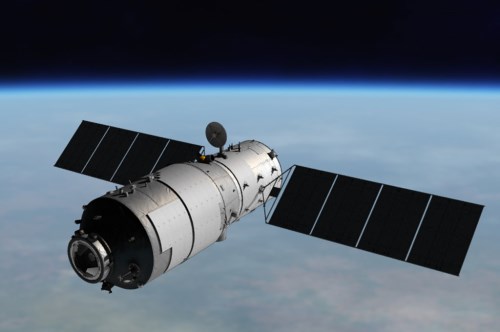 Michael Mata
Tiangong-1, China's first prototype space station, is expected to fall into the Earth's atmosphere in the latter half of 2017, fueling growing concerns that the Chinese space authorities have lost control of the 8.5-tonne space-laboratory module.
Speaking at a satellite launch center in the Gobi Desert, Chinese officials said that Tiangong-1 (which means "Heavenly Palace" in Chinese) had "comprehensively fulfilled its historical mission" and would be allowed to re-enter the Earth's atmosphere.
"Based on our calculation and analysis, most parts of the space lab will burn up during falling,"
stated Wu Ping
, the deputy director of China's manned space engineering office.
Wu's announcement seemed to confirm months of speculation that China had lost control of Tiangong-1 after it suffered some sort of technical or mechanical failure.
Dr. Jonathan McDowell, the renowned astrophysicist at the
Harvard-Smithsonian Center for Astrophysics
, believes that the announcement confirms these widespread suspicions. He adds that it would be impossible to predict where the debris will land.
"You really can't steer these things," McDowell said. "Even a couple of days before it re-enters we probably won't know better than six or seven hours, plus or minus, when it's going to come down. Not knowing when it's going to come down translates as not knowing
where
[it's] going to come down."
McDowell pointed out that a slight change in atmospheric conditions could change the projected landing site "from one continent to the next"—a degree of uncertainty that is likely to give space debris casualty insurers sleepless nights.
While most of the debris will melt as it passes through the Earth's atmosphere, McDowell said that some parts, such as the rocket engines, were so dense they wouldn't burn up completely. Some of these lumps will be hefty enough to cause serious damage should they land in the wrong location.
Praised as a potent political symbol of China's increasing might when it was launched aboard an unmanned rocket on September 29, 2011, Tiangong-1 is the first operational component of the Tiangong program, which aims to install a larger modular station into orbit by 2023.
When it was originally launched, Tiangong-1 was projected to be deorbited by 2013, though China's Space Engineering Office extended its lifespan and only announced the official end of its service on March 21, 2016.