Chubb Life Hong Kong receives plaudits from government agencies | Insurance Business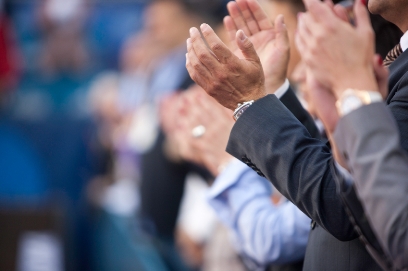 Chubb
Life Hong Kong has received recognition from two government agencies, being named a "Caring Company" by the Hong Kong Council of Social Service for the 14th consecutive year and a "Manpower Developer" by the Employees Retraining Board (ERB) for the third time since 2010.
The award from the Hong Kong Council of Social Service was due to Chubb Life's commitment to employee welfare and environmental sustainability.
The firm provides its employees with various wellness and recreational activities to achieve work-life balance, as well as charitable endeavors. Its employees also helped raise funds for environmental education by participating in the Green Power Hike, one of the largest charitable hiking activities in Hong Kong.
Chubb Life's citation as a manpower developer by the ERB is in recognition of the company's efforts in providing professional training and continuing skills development to its employees.
Allan Lam, country president, Chubb Life Hong Kong, said: "We are delighted and honored to have received these recognitions for so many years. We believe one key to our success is maintaining a motivating work environment that offers a wide range of health and wellness programs as well as initiatives to help build a sustainable environment for the future. Valuing our employees as much as our customers, we place a strong focus on individual development and will continue to improve our manpower training."
Related stories:
Life firm appoints HK managing director
Chubb announces key new underwriter
Cigna Hong Kong unveils new product offering