Chubb Malaysia nets employer excellence award | Insurance Business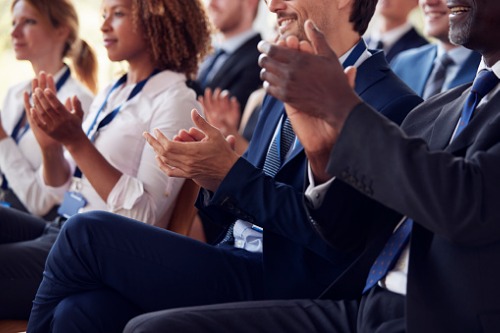 Chubb Insurance Malaysia Bhd was recently awarded with the Silver Employer Excellence Award in the inaugural Malaysian Employers Federation (MEF) Employer Excellence Awards.
The award recognizes leading organizations in Malaysia that demonstrate exemplary human resource and employee engagement practices, according to a statement by Chubb. The insurer was among the five organisations honoured with the Silver Employer Excellence Award.
The inaugural MEF Employer Excellence Awards, held at Holiday Villa Hotel & Conference Centre in Subang were organized by the Malaysian Employers Federation (MEF) as part of its 60th anniversary celebrations. Minister of Human Resources, YB M. Kula Segaran, Deputy Human Resources Minister, YB Dato' Hj Mahfuz Omar and MEF president YBhg Tan Sri Azman Shah Dato' Seri Haron were among the ceremony's guests of honour and presented the awards to the winners.
"[The award] serves as a testament to the team's efforts and commitment in promoting a positive environment and high-performance culture at work," said Steve Crouch, country president of Chubb Malaysia. "Chubb is committed to the well-being and the development of our human capital. Thus, our engagement initiatives stem from an integration of a holistic wellness and diversity & inclusion agenda. Our engagement strategy is also embodied throughout the talent journey, as early as the talent acquisition stage."
According to Chubb, as part of its efforts to promote a learning culture, eligible employees can receive special benefits, including overseas study trips and scholarships to further their studies. This is in addition to the established blended learning opportunities accessible to over 650 employees, across 23 offices nationwide, it said in the statement.
Recently, Chubb collaborated with the Malaysian Insurance Institute (MII) to develop a customized professional qualification curriculum exclusively for Chubb in Malaysia. According to the company, upon completion of this curriculum, Chubb employees will earn an accredited professional certificate in general insurance.