Climate change conference reveals global insurance initiative | Insurance Business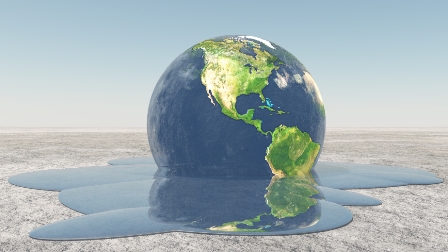 Barely a week ago we told you just how much of the damage brought about by climate change disasters is not covered by climate risk insurance. Now we bring you good news, as a global initiative aimed at increasing coverage has been launched at the ongoing United Nations Climate Change Conference in Germany.
Described by the United Nations as "a major scaling-up" of an initiative started by the Group of Seven (G7) in 2015, the InsuResilience Global Partnership intends to provide cover and support to 400 million vulnerable people by 2020. Also among the goals is upping developing countries' resilience against climate change impacts.
Working together for the newly launched initiative are G20 countries and what has been coined as the "V20" nations – not 20, but 49 of the most vulnerable countries when it comes to climate change.
"This new and higher ambition initiative represents one shining example of what can be delivered when progressive governments, civil society, and the private sector join hands with creativity and determination to provide solutions," said Patricia Espinosa, executive secretary of the UN Climate Change secretariat.
Areas supported by the initiative include data and risk analysis, technical assistance and capacity building, as well as design of concrete risk finance and insurance solutions.
"Climate risk insurance is a response to the simple fact that extreme weather events are constantly increasing in number and intensity, and also a response to our experience that the international community and the countries affected by extreme weather events tend to really act after those incidents occurred and they tend to come too late and to intervene not significantly enough," said Thomas Silberhorn, Parliamentary State Secretary to the German Federal Minister for Economic Cooperation and Development.
He added: "So our intention is to act more pre-emptively, to act in time, and to act decisively in order to reduce the impact of extreme weather events. Insurance is one tool to address this challenge."
Related stories:
Time for brokers to highlight need for climate risk insurance?
Zurich zooms in on importance of environmental sustainability