Cloned car syndicate operating in Singapore and Malaysia | Insurance Business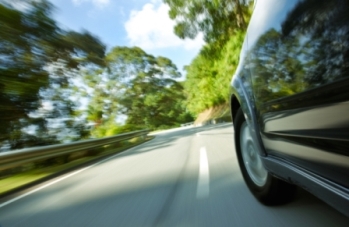 A criminal syndicate has been operating by taking vehicles whose Singapore road permits have expired, and dumping them in Malaysia. The syndicate is also an avenue for insurance fraud, as vehicle owners can file a claim for a lost vehicle.
The crime ring has people connected to Malaysia's Road Transport Department (RTD) bribing relevant officials, making the scheme relatively foolproof – as long as no-one talks. This was revealed to the
New Straits Times
by an anonymous source.
The previous modus operandi, registering foreign vehicles under the same license plate number, was easier to crack due to the chassis numbers not matching the ones in the official documents. The proliferation of CCTV cameras and social media usage also makes it easier to spot duplicate car license plates.
In the new scheme, the syndicate would smuggle cars from Singapore, and direct its runners to look for potential buyers. The most favored vehicles are BMW, Honda, Toyota, Mini Cooper and Mitsubishi Grandis.
The source also revealed that some vehicle owners in Singapore are in on this scheme.
Singapore's Road Traffic Act requires vehicle owners to have a certificate of entitlement (COE), which allows them to register, own, and operate a vehicle for 10 years. After that, the owner may choose to deregister the vehicle or renew the COE for another five or 10 years.
As such, some vehicle owners with COEs that are close to expiring would approach the syndicates, surrendering their vehicles in exchange for a sum of money. Afterwards, the owners would file reports for lost vehicles and collect insurance claims.
Meanwhile, corrupt RTD officers can forge the needed documents, such as the Approved Permit, Customs Form No. 1 (import permit), and the Computerized Vehicle Inspection Centre's (Puspakom) inspection form. The bribes range from RM2,000 to 5,000 (US$480 to 1,200), depending on the vehicle's model.
According to the source, the cloned vehicles will be entered in the RTD system, under the Customs Department director-general's name to look legitimate. This will make the vehicles appear that they were disposed of by the Customs Department.
Demand for these cars comes from cheap prices, which are at least 50% lower than market price, and the fact that a simple check in the RTD system will not show any issues. The syndicate is able to convince its buyers that everything is legal.
Authorities have already been observing the syndicate for some time, and will reportedly soon move in to smash the crime ring.
Related stories:
Insurance fraud reaches record high in South Korea
Woman cuts off limbs for insurance payout
Pay-how-you-drive insurance to be launched in Singapore