Cohesive approach needed to stave-off soft market | Insurance Business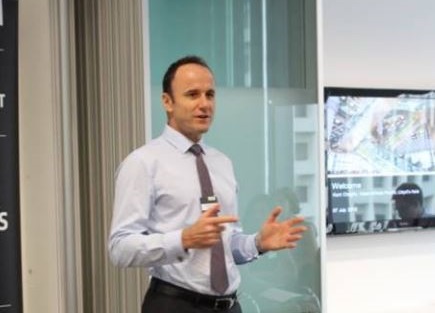 With an over-supply of capital and an under-supply of demand currently impacting the insurance market, a regional head has said a cohesive approach to innovation is needed both now and into the future.
Kent Chaplin, Lloyd's of London head of Asia Pacific, said that the soft market conditions currently impacting global insurance markets are particularly being felt in the Asia Pacific region thanks to low penetration rates.
Emerging markets in Asia, where the protection gap continues to be both an opportunity and a challenge, are particularly feeling the strain as an oversupply of capital and undersupply of demand are keeping pressure on rates. This subsequently impacts the ability for insurers and reinsurers to run a sustainable business.
Chaplin stressed that by coming together and innovating on products, the industry can respond to these challenges.
"I think it's critical at an industry level, next year and into the future, to work together cohesively … to become more innovative," Chaplin told
Insurance Business
.
"Innovation is about really addressing the changing risk landscape, meeting customer demand and consumer appetite, and producing new and innovative products which address certain terms, rather than concentrating purely on top line growth."
Published last year, the
Lloyd's City Risk Index
detailed the changing landscape of risk businesses throughout the region face. Asia boasts the top four cities in terms of the total amount of GDP at-risk with Taipei topping the ranking with US$181.20 billion at-risk, compared to New York's US$90.36 billion.
Globally, with US$342.79 billion of GDP at risk from emerging threats, Chaplin said that the industry not only has a responsibility to respond to the changing environment but also an obligation to create products which meet these emerging needs.
Chaplin noted that the responsibility to respond to these needs falls not only to insurers and reinsurers, but to brokers as well as insurance businesses throughout the market. All parties will need to open a dialogue with businesses, Governments and other stakeholders to map out the future of the industry.
Related stories:
Lloyd's of London targets emerging markets
Lloyd's boss admits she turned down her first promotion