Confirmed: Covéa to purchase PartnerRe | Insurance Business Asia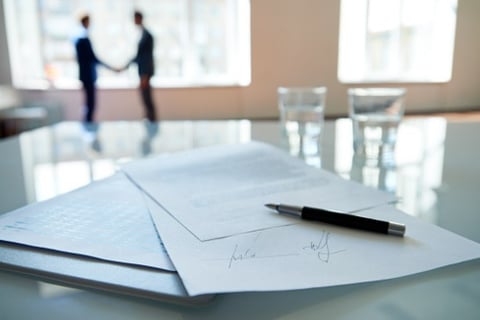 The revived sale of Exor's PartnerRe to French mutual insurer Covéa is now moving along, with a signed Memorandum of Understanding under which the camps would enter into a definitive agreement once the required consultation with Covéa workers councils is completed.
In a joint release, Covéa and PartnerRe's parent said the proposed transaction would be worth US$9 billion (around €7.7 billion) in cash, based on a consolidated common shareholders' equity value of US$7 billion. It was noted that the consideration would not include PartnerRe-issued preferred shares.
"PartnerRe has proved in the past year the relevance of its strategy, risk management, and resilience in the pandemic's uncertain environment and the quality of its management team," stated Covéa chair and chief executive Thierry Derez. "Our proposed transaction comes at the right time with the insurance sector undergoing a fundamental transformation."
Derez added: "It fits perfectly with Covéa's growth and diversification strategy, our ability to adapt and to bring together complementary expertise, extend our geographic reach, and manage risks on a global basis. It would further strengthen the excellent prospects for PartnerRe and for our group, serving the interests of our members and clients, as well as those of our employees and partners.
"And all this while continuing the reinsurance and investment partnerships we have successfully developed with Exor, and maintaining strong solvency and capital flexibility."
Last year, the plug was pulled on the deal in light of the unprecedented conditions and significant uncertainties threatening the global economic outlook at the time. This time around, it is the parties' intention to sign a definitive sale agreement by the end of 2021.
Subject to the necessary approvals, the acquisition is expected to be finalised in the middle of next year. Meanwhile, the firms do not anticipate a material impact on customer relationships and employment, given what they called the "strong complementarity" between the businesses and geographic presences of PartnerRe and Covéa.
"The cooperation agreement signed in the summer of 2020 with Covéa has been positive in many ways and has contributed to a strong level of mutual trust between our companies," highlighted John Elkann, chair and CEO of Exor – the holding company controlled by the Agnelli family.
"Also, thanks to Jacques Bonneau's leadership and the excellent work of his team, PartnerRe has further improved its performance and strengthened its distinctive capabilities. Together, these have created a new opportunity to significantly reinforce PartnerRe's development as a global reinsurance company."
Jacques Bonneau is the chief executive of PartnerRe whose mandate is to build a "great and diversified" business by constantly improving every aspect of the organisation, including its expertise and the services provided to both clients and broker partners. "A combination with Covéa represents an important opportunity to grow profitably and achieve more rapidly these objectives," said the CEO.
PartnerRe had total assets worth US$28.3 billion, total capital of US$9.2 billion, and total shareholders' equity amounting to US$7.2 billion as of June 30, 2021.