Consumers in Singapore, Thailand seek greater support for mental health | Insurance Business Asia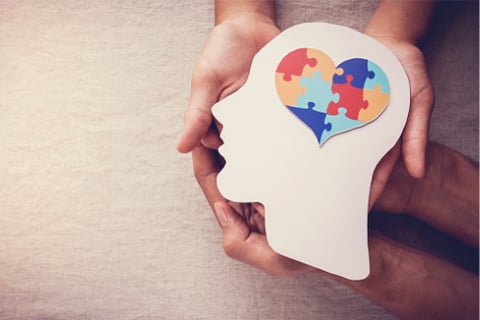 Insurance consumers in Singapore and Thailand are seeking greater support for mental health amid the COVID-19 pandemic, a study by the Swiss Re Institute has found.
Awareness of mental health issues is high in both countries, the study found. However, Thailand continues to experience relatively high levels of mental illness, with more than one-fifth of the population suffering from one or more condition at any time. In Singapore, people tend to avoid treatment due to financial constraints.
According to the World Health Organisation, while Singapore has lower prevalence of mental illness than the global average, its suicide rate rose sharply in the past year. Swiss Re said this could be a sign of the pandemic's negative impact on Singaporeans' mental health. In Thailand, where the economy is heavily reliant on tourism, pandemic-induced job losses and financial hardships have also exacerbated mental health risks for many people.
"COVID-19 has heightened consumers' awareness of mental health risks," said Marianne Gilchrist, head of globals and life and health for South Asia at Swiss Re. "With the mental health insurance market still in its nascent stage, there's a lot of work to be done to close this protection gap. As a reinsurer with strong interest in this area, it is exciting to see that consumers are looking for ways to mitigate mental health risks. We are keen to support them in their journey."
The survey, conducted from March to May, found that Singaporean adults view mental health as the most important aspect of personal wellbeing. Around two-thirds (65%) of parents also see mental wellness as pivotal to their children's development, outranking physical wellbeing, family relationships and education.
Financial concerns was among the top two reasons Singaporeans did not seek help, with 50% of respondents hesitant to seek help because of high treatment costs and 36% hesitant due to potential loss of income. The report found that 84% of consumers in Singapore are open to having private mental health insurance, and the majority (53%) of respondents said they prefer mental illness coverage to be part of their insurance policy. They were also interested in add-on services such as medication and hospitalisation support, rehabilitation, therapy and counselling.
In Thailand, consumers had clear preference for insurance protection for mental health. Most respondents, especially in the younger age cohort and the working population, were interested in a top-up mental health insurance cover as an add-on to their existing critical illness or medical insurance policy. Respondents said they would like insurance support to maintain good health in general (37%) and help when displaying mild symptoms (31%).
"The silver lining of this pandemic is the shift in attitude towards mental health risks and accepting support from insurers," said Irina Fan, head of insurance market analysis at Swiss Re Institute.
"Our research has showed that more people are now keen to see mental health coverage incorporated into their insurance, which gives us the opportunity to step in and help improve social mental resilience."