Court rejects financial firms' petition to intervene in LGBT rights case | Insurance Business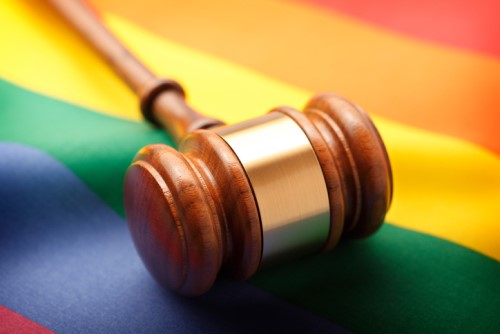 The Hong Kong Court of Appeal has denied the application submitted by an alliance of 12 financial institutions to become intervenors in a case regarding a British lesbian woman's quest to obtain a dependent visa.
The woman, who goes by the initials QT, and her partner SS have been in a civil partnership since 2011. When SS relocated to Hong Kong for work, the Immigration Department refused QT's application for a dependent visa, forcing her to enter the territory using a tourist visa. Meanwhile, heterosexual couples usually have no problem obtaining a dependent visa.
"The court can easily see the more rounded picture from the employers' perspective without [the financial institutions'] input," Chief Judge Andrew Cheung said in the decision. "The proposed interveners will most likely be repeating the points QT may wish to make anyway."
Michael Vidler, the lawyer representing QT, expressed his client's disappointment in the court's decision.
"The application itself is a historic event in the advancement of LGBTI rights in Hong Kong," Vidler told the
Hong Kong Free Press
. "Never before have so many major employers in an industry which is the cornerstone to Hong Kong's economic success, so unequivocally and publicly shown their support for LGBTI rights in Hong Kong."
The 12 financial institutions who expressed support for QT's case were ABN AMRO Bank,
AIG
Insurance Hong Kong, ANZ Banking Group, the Bank of New York Mellon, Blackrock Management North Asia, Credit Suisse (Hong Kong), Goldman Sachs Services (Hong Kong), Morgan Stanley Asia, Nomura International Hong Kong, the Royal Bank of Canada, Societe Generale, and State Street Bank & Trust.
Related stories:
AIG Hong Kong, other financial firms push for LGBT partners' visa benefits
Insurance and the business case for diversity
International insurer announces LGBT coverage in HK